Coronavirus: Housing relief funds 'vastly insufficient', warns Town Hall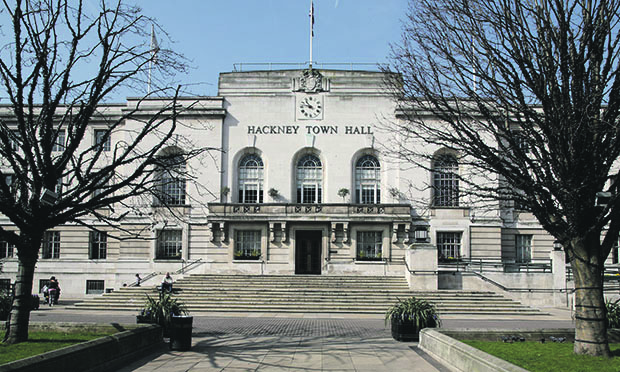 Hackney Council is warning that funds used to help residents on housing benefit pay their rent are "vastly insufficient" to meet the scale of demand in the coming weeks and months.
The Town Hall currently has £1.7m available to offer as discretionary housing payments (DHPs), and is understood to be already drawing funds from next year's budget to fill the gap.
Hackney Mayor Philip Glanville and Cllr Rebecca Rennison are also calling on the government to go further in its financial aid from those impacted by the coronavirus crisis, including lifting the benefit cap (currently £23k/yr for couples and single-parent families in London) and setting housing benefit rates to cover average rents in the borough.
Writing to Housing Secretary Robert Jenrick MP, Glanville and Rennison said: "We would strongly urge the Ministry for Housing, Communities and Local Government (MHCLG) and Her Majesty's Treasury to go further on your housing benefit offer in light of acute demands of the Covid-19 emergency.
"We are sadly already hearing from residents who are losing work as a
direct consequence of this emergency and are facing significant financial hardship.
"In Hackney alone, our current Discretionary Housing Payment of £1.7m will be vastly insufficient to meet the scale of the demand that we are anticipating.
"Our staff continue to work tirelessly to continue essential frontline services, ensuring that some of our most vulnerable residents get the support they need and we would welcome the opportunity to speak with you and your officials to discuss these housing challenges at the earliest opportunity."
Under current DHP policy, applicants have no statutory rights to payments, which are not awarded automatically due to severe financial hardship or because an applicant's housing benefit may not cover their rent, with the onus on residents to prove to the council that "there are very good reasons for an award".
DHP is also not designed to cover utility bills, or the shortfall between council tax payments and any reduction in payments to which the resident is entitled under the council tax reduction scheme.
The Town Hall administration is now calling for DHP restrictions to be loosened as a result of the current crisis, and has also stressed that those hit by the coronavirus emergency should feel able to come forward for financial assistance.
The Mayor is also seeking "speedy follow-up guidance" from the MHCLG on how to administer the national hardship fund for local authorities announced in Chancellor of the Exchequer Rishi Sunak's budget on 11 March, which has so far not been forthcoming.
It is understood that the Town Hall has been lobbying for an increase to DHP grant funding from the government during the years of austerity, with funding cut by £600,000 over the past seven years.
In the most recently available policy documents for DHP for 2014/15, the council was only able to cover 45 per cent of the shortfall caused by the benefit cap out of its then larger grant fund of £2.1m.
The Town Hall was unable to immediately confirm how great the scale of demand and its associated shortfall was likely to be for the coming year as a result of coronavirus.
It has however hinted that in the coming months, while extra funding from government is urgent given the current circumstances, struggling residents could receive aid above and beyond budgetary constraints, despite the current policy stating: "After the council spends the DHP budget for the financial year, it is spent."
The MHCLG was approached for comment, but had not responded by time of going to press.