Coronavirus: 'Buy up empty homes to ease overcrowding', Hackney MP tells government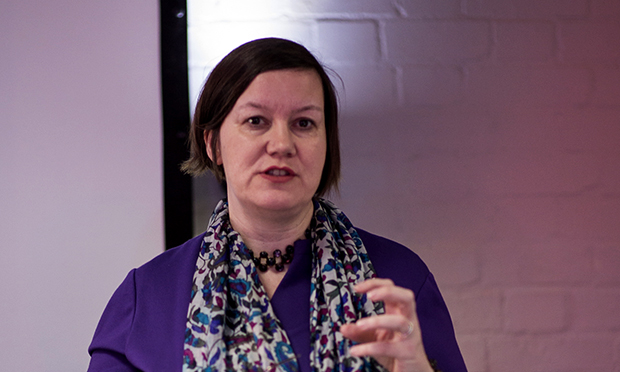 Hackney South MP Meg Hillier is urging the government to buy up empty properties to help the homeless and overcrowded families during the coronavirus crisis.
Hillier is joined by Westminster North MP Karen Buck in calling for Whitehall to introduce a new housing market package to help those with an increased risk of ill health.
Similar measures were introduced in 1992 and 2008 to help social landlords acquire homes on the open market to provide affordable accommodation for families.
Over 18,000 properties were purchased through the 1992 initiative.
There are 22,481 empty homes in London, and an estimated 216,000 across England, according to the latest government figures.
Hillier said: "I know too many families struggle living in severely overcrowded accommodation.
"Already children are forced to share beds with parents and some vulnerable families are crammed into single flats with other families. Many live in a single-room hostels.
"The closure of schools, self-isolation, and family quarantine will make an already unbearable situation impossible. 
"A new housing market package will help relieve some of the pressure in our overstretched housing sector."
The two inner London MPs say a government-backed fund for housing associations and other social landlords to purchase empty, new-build homes would help prevent a public health escalation among these families.
In Hackney, over 13,000 families are on the waiting list for housing, and more than 3,200 homeless people are in temporary accommodation.
Hillier added: "The [housing market package] model is tested, and the housing sector could quickly come up with a plan for how to deliver this.
"Many local families are in desperate situations. And at the same time homes are standing empty. This is never right but now there is huge moral and public health reason to act."
A spokesperson for the Ministry of Housing, Communities and Local Government told the Citizen: "Public safety and protecting the most vulnerable people in society from coronavirus is this government's top priority.
"We are working closely with councils and charities to ensure they have the support they need throughout this period which is why we have announced £3.2 million to help rough sleepers self-isolate.
"We have been working immediately in London to help the GLA find alternative accommodation for rough sleepers and will look to help in other cities with significant issues."
Sadiq Khan last week announced a trial that, with extra financial support from Whitehall, saw his team block-book 300 hotel rooms in central London for 12 weeks so rough sleepers can use them to self-isolate.
Rough sleepers are significantly more likely to have underlying health conditions – including respiratory problems – than the wider population.