Homerton Hospital sees 'fantastic support' from local businesses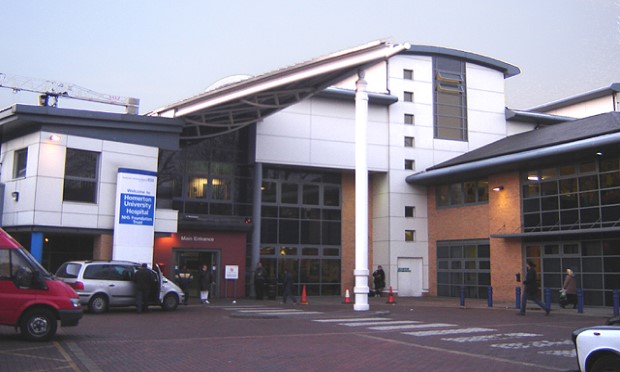 The Homerton University Hospital Foundation Trust (HUHFT) has spoken of the "fantastic support" its staff are receiving from local shops and food outlets as they work on the frontlines of the coronavirus pandemic.
NHS workers receive 50 per cent discounts at Thai street food joint KraPow on Chatsworth Road, while Pret a Manger announced free hot drinks for NHS staff and 50 per cent discounts for all other produce on 18 March, though Boris Johnson has announced all cafes and restaurants will now be closed.
According to the hospital, mask numbers for staff are currently adequate, with more personal protective equipment due to be delivered either today or tomorrow.
Writing on social media this week, a spokesperson for Homerton's infection prevention and control said: "It's very challenging to manage this but what makes it easier is the Homerton's spirit of always being ready to help and still finding innovative ways to make things work, and that's what keeps us all going. It's truly a real team effort."
The hospital announced that visitors are asked to refrain from coming to the hospital this week, with people asked not to arrive at the hospital with flu or cold-like symptoms and to limit the areas they visit to reduce potential infections.
Only one visitor is allowed per patient, though women in labour are allowed two birthing partners.
HUHFT has now expanded its intensive care capacity, shifting specialties around on its wards to allow for designated beds for those suffering from Covid-19.
Staff have also been running daily simulations to prepare for coronavirus patients.
A woman in her eighties with an underlying health condition was reported to have died from Covid-19 yesterday.
At time of writing, there were 32 cases confirmed across Hackney and the City of London.
Homerton Hospital said: "[We have seen] fantastic support from local stores and food outlets offering free or discounted food.
"We are restricting public access as a public health precautionary measure. You can only access the hospital building via the main entrance and the main rear entrance at the other end of the main corridor.
"Staff should access the hospital building via Glass Link Corridor or the entrance by Porters' Lodge. Have your hospital passes ready to show.
"If you have symptoms of COVID-19 such as a high temperature or a new, continuous cough then please do not visit A&E. Phone 111 and follow the advice given or visit the NHS website."
You can find out more about supporting the Homerton Hospital's associated charity, Homerton Hope, here.
You can find out more information about coronavirus here – https://www.nhs.uk/conditions/coronavirus-covid-19/.
How to avoid catching or spreading coronavirus:
Do:
wash your hands with soap and water often – do this for at least 20 seconds
always wash your hands when you get home or into work
use hand sanitiser gel if soap and water are not available
cover your mouth and nose with a tissue or your sleeve (not your hands) when you cough or sneeze
put used tissues in the bin straight away and wash your hands afterwards
try to avoid close contact with people who are unwell
Don't
do not touch your eyes, nose or mouth if your hands are not clean