Coronavirus: Local government ombudsman suspends complaints service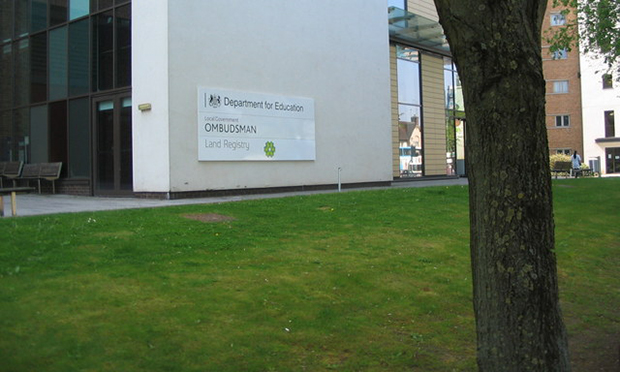 A local government watchdog that investigates complaints made against councils has announced it is temporarily suspending the service as a result of the coronavirus pandemic.
The Local Government and Social Care Ombudsman, a free and impartial body that also looks into grievances with care home providers and school admissions panels, will not be taking on any new complaints until further notice.
The Ombudsman's central telephone line and the complaint submission form on its website will no longer work from today.
A statement on its website reads: "We have taken steps to minimise the impact [of the coronavirus outbreak] on you and have been able to operate as normal, keeping our offices open, receiving post, answering calls and responding to emails and online complaint submissions.
"We have been reviewing the developments and government announcements on a daily basis and have closely followed the advice issue by Public Health England.
"The daily government briefings now reflect the rapidly changing situation and advice for businesses, and we are acting on that."
The Ombudsman says it is now encouraging staff to work from home so they can "put their health and wellbeing, and that of their families, first", as well as "to help prevent the spread of disease".
It goes on: "By doing this, we will endeavour to continue to deliver an efficient service that enables you to continue to communicate with your investigator or other point of contact by email and direct dial telephone if you have a live complaint investigation with us.
"However, there will now be some interruption to those making contact with us for the first time, or those calling our central contact number."
The statement adds: "We hope this service can be reinstated as soon as possible and will update this message regularly to keep you informed.
"This means, during this time, we are not able to take new complaints, either online or by telephone.
"If you have already registered a complaint with us, we may continue to work on it and email and telephone extensions of individual staff may be available.
"But please be aware our ability to progress cases may be limited."
The Ombudsman also revealed it has cancelled any external training courses it was set to deliver between now and the end of April.
For more information, or to follow updates from the Local Government and Social Care Ombudsman, head to its website or Twitter feed