More than 60 street artists sign up for Shoreditch exhibition inspired by Ben Eine's Big Issue takeover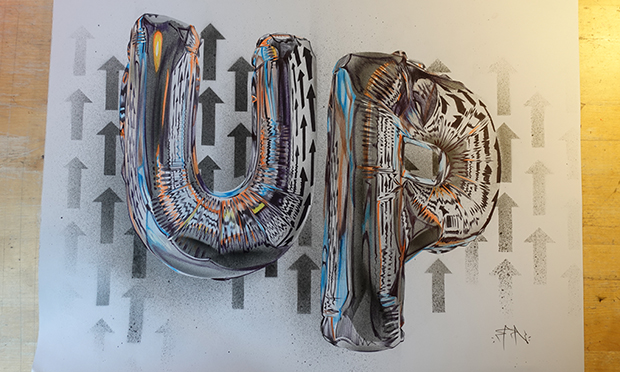 Works by some of the biggest names in street art will be on display in Hackney for a special two-week exhibition this month, as part of a collaboration between Ben Eine, the Big Issue and Shoreditch's Jealous Gallery.
Street art superstar Eine has guest edited this week's Big Issue, and much of the work featured in the 52-page special will be up for sale in an exhibition at Jealous from 12-22 March.
The theme of the show is 'Up' – inspired by the magazine's mantra of 'A hand up, not a hand out'.
The Big Issue is sold by people who are trying to lift themselves out of poverty, and Eine is a long-time friend of the publication.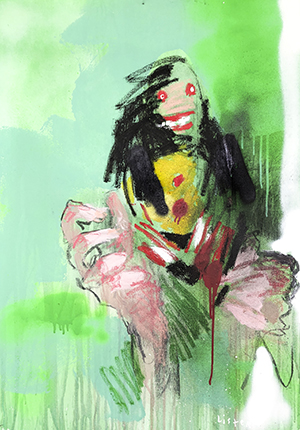 PureEvil, Fanakapan, Lauren YS and Anthony Lister are just a few of the names whose work will be showcased in the one-off edition and at the gallery.
Eine said: "Guest editing the Big Issue has given me the chance to represent street art from my perspective, covering topics as diverse as graffiti and prison to the London Mural Festival.
"Getting 'Up' as a graffiti writer is driven by selfish motivations but it led me to street art, a platform where I can now speak up on important matters alongside all those involved in writing and selling the Big Issue."
The artist has created three collectible front covers for his edition, each carrying a version of his signature typography.
He will also be releasing a small run of limited edition prints, with a percentage of sales going directly to the Big Issue to support its work in fighting poverty.
Eine previously designed an exclusive 'Celebrate' cover to mark the sale of the 200 millionth copy of the magazine in 2016.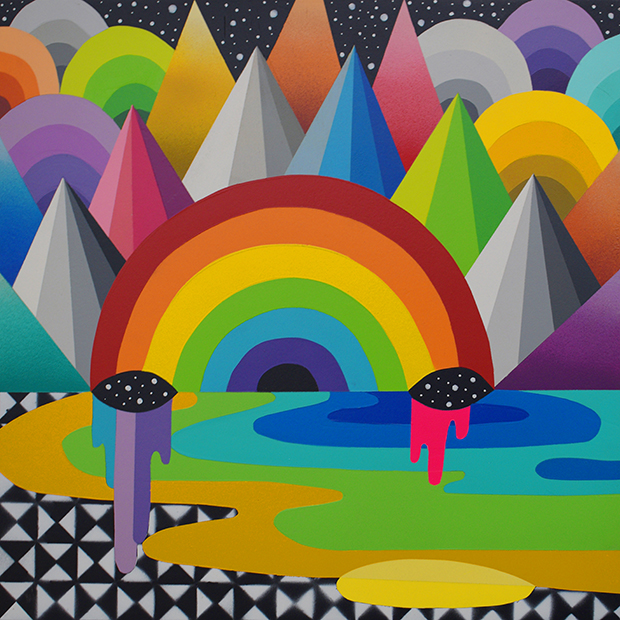 Big Issue editor Paul McNamee said of Eine's guest editorship: "It's a magazine to knock your socks off. Ben and his team at Ourtypes have put together a visual feast.
"They've spread their net around the world and come through with an incredible collection of artists.
"Each time we work with guest editors, it's a huge thrill, but it's also a leap into the unknown.
"Ben has lit it like a bright burning kaleidoscope. It starts with three collectible covers and carries you all the way through pages bursting with ideas and images, to an incredible exhibition."
Eine's Big Issue features interviews with street art legend Shepherd Fairey, who famously created the Obama 'Hope' poster, and the respected but normally shadowy 1UP collective.
The magazine also looks at the theft of ideas and intellectual property of street artists by major corporations, and speaks to art historian Maeve Doyle.
The Art Special Edition is currently on sale from Big Issue vendors across the UK for £2.50.
For more information on the exhibition at Jealous Gallery, and to purchase prints and original works, visit jealousgallery.com/artists/the-big-issue