Mayor and campaigners urge schools in Hackney to apply for free period products
Hackney's mayor has joined campaigners in calling on the borough's schools to take advantage of the free period products on offer as part of a new government scheme.
One in 10 girls between the ages of 14 and 21 in the UK are unable to afford menstrual products, while 49 per cent are reported to have missed an entire day of school because of their period. 
The government's scheme opened in January following a campaign by period poverty charity Red Box and schools in Hackney.
It allows all state-funded primary and secondary schools, academies and colleges across England to order sanitary products for free.
A range of items are available, including pads, tampons, towels and more sustainable options such as reusable pads and mooncups.
Mayor Philip Glanville has written to every headteacher in the borough to try to ensure that every eligible institution is applying for products.
His letter states: "It would be great if Hackney ─ one of the communities that helped create and sustain the incredible community Red Box campaign, which so many schools and the council signed up to and led to this government action ─ could become the first borough in the country to ensure all schools are signed up."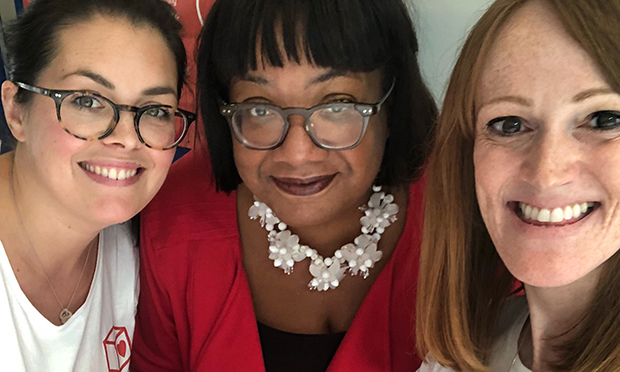 Red Box Hackney campaigners Gemma Abbott and Elise Evans said: "We know from our work with more than 50 schools and colleges across Hackney that there is a huge need for free period products among young people in our community.
"Our project has now closed to make way for the new government scheme, and so we hope that Hackney will lead the way in taking advantage of this funding.
"We wish for every young person in our borough to experience the comfort, assurance and dignity that comes from having free access to these essential products at their place of learning.
"No young person should have to miss out on their education because they have their period."
Mayor Glanville added: "The government's announcement to fund free period products was long overdue, and is something I have long called for in partnership with Hackney schools and the Red Box campaign. 
"We know that period poverty prevents far too many students from accessing education, and I hope that by encouraging all schools and colleges in Hackney to access the government's scheme, we can tackle both the causes and the stigma surrounding period poverty." 
Schools can apply for the scheme through the government's website here