Debate around natural hair reaches Town Hall as Williams family call for law change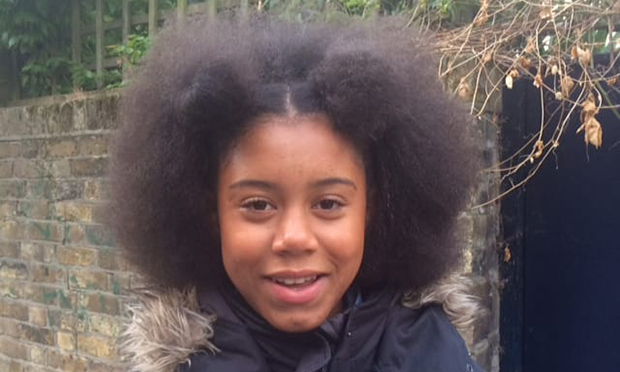 The debate around natural hair which received national attention following the case of Ruby Williams, who was sent home by the Urswick School because of the length of her hair, reached Hackney's council chamber last night.
While not addressing the case directly in her comments, Cllr Carole Williams, who leads on equalities for the council, called on schools across the borough to mark World Afro Day.
She also gave a public update on what steps had been taken to tackle "discrimination [faced by] young black Caribbean and African girls when they choose to embrace their natural hair".
Ruby's family are now calling for a change in the law to put how hair is worn on a statutory footing, in a bid to end "society's obsession with policing black hair" after Ruby received an out-of-court pay-out of £8,500 from the London Diocesan Board for Schools.
The school did not accept any liability in the case, with the settlement offer of £8,500 made by the London Diocesan Board for Schools to the Williams family directly.
It has now emerged that the Department for Education (DfE) struggled for months to get a response from Urswick after it wrote to the school in 2017 to advise the governing body that it was "in breach of its legal duties" in failing to set up a complaint appeal panel for the family.
In its explanation as to why Ruby's complaint was not upheld, Urswick expressed its "regret" for the delay in holding the hearing, explaining that it was the "result of a combination of circumstances especially the difficulties in forming a panel".
The DfE currently has no lawful ability to consider the substance of complaints such as the one made by the Williams family, as schools' uniform policies are not underpinned by any education law.
Michelle De Leon of World Afro Day, which celebrates and educates people about afro hair, disagrees with the idea that hair should be considered under a uniform policy, and argues for policing of afro hair to be instead considered a human rights issue.
De Leon said: "Just pigeonholing it as a uniform issue doesn't even begin to deal with the gravitas of what policing it does. This is the hair type that grows out of our heads. It's a part of our human bodies that children are being told is not acceptable for school.
"This is a part of their bodies, and it's not something that should have ever got into being policed in this way, especially when the people who are doing it are so ignorant about it.
"No other people are being told that their bodies are not acceptable for the school. Why should part of my body not be acceptable for your rules?"
The school's current dress policy, as it appears on its website, states that hairstyles "should be reasonable and not impact on other students", having been changed in 2017 following complaints from parents to remove the word 'afro', which the governing board insists was "not used in a racial context".
Writing to Ruby's parents in 2016, Brown explained the original policy as follows: "Our policy makes specific reference to Afro style buns, it also refers to hair that is over the eyes or covering the face.
"The former is likely to be applied mainly to black children or children of mixed heritage, the latter more likely to white children.
"The policy seen in its entirety is not about 'black children's hair'…but all children's hair whatever their ethnicity."
The school's governing body has previously underlined that it "does not accept that Urswick has discriminated, even unintentionally, against any individual or group", with both governors and headteacher Richard Brown saying that they are "distressed" at any characterisation of enforcement of their policies as racially motivated or discriminatory.
Kate added: "The school has said its governing body are distressed – how do they think we've felt for three and a half years? Why should I care about their distress? You've got a group of adults, and then you've got a child. For them to put that is upsetting in itself.
"There should be a law for all the children who face this, and all the children who've faced it who we haven't heard of yet."
The DfE advised the Williams family back in 2017 that the correct body to determine whether a policy is lawful is the Equality and Human Rights Commission (EHRC), which is understood to be currently carrying out a piece of work at the Urswick.
An EHRC spokesperson said: "We need our children's schools to treat all students equally and help them reach their potential through education, regardless of their ethnicity.
"Policies which put children at a disadvantage for this reason, are completely unacceptable. Since Ruby's case, Urswick School is proactively working with us to improve their policies in this area."
An Urswick School spokesperson said: "The school remains extremely committed to providing a safe and inclusive learning environment for all pupils.
"We are working with the Equalities and Human Rights Commission to clarify our policy and with the aim of becoming a best practice school."
Cllr Williams said: "The last few years there has been an evolving conversation about afro hair in the press. Some of the headlines have been very negative – about women losing their jobs because they had chosen to embrace their natural hair, or hair salons refusing to cater to afro hair.
"There are also a lot of consciousness-raising headlines on the ugly truth of wig and hair extensions, fuelling international trade in women's hair.
"On one side, we have women being shamed for embracing their natural hair, and on the other hand, women who are being exploited for the sake of their own hair.
"This is a responsibility that lies not with the school but across the council. We need to be aware of the challenges brought by a lack of knowledge around body positivity and natural hair."
Hackney's equalities boss has called on more of the borough's schools to participate in World Afro Day, with work now being undertaken to develop an inclusive hair policy for schools, as well as a scenario involving afro hair to feature in training sessions across the council.
A DfE spokesperson said: "It is for school leaders to make decisions about school uniforms as they are best placed to ensure these policies meet the needs of their pupils.
"When putting together a uniform policy, a school must consider its obligations not to discriminate unlawfully on the grounds of sex, race, disability, sexual orientation, gender reassignment or religion or belief.
"This is made clear in the guidance we publish to help schools understand their responsibilities."
EDIT: This article was updated at 17:44 on Friday 28 February. This article in its previous form contained inaccuracies which have now been removed following a request from the Urswick School. We would like to sincerely apologise for any harm that was caused by their publication.