Hackney pupils take on plastic pollution after learning about climate crisis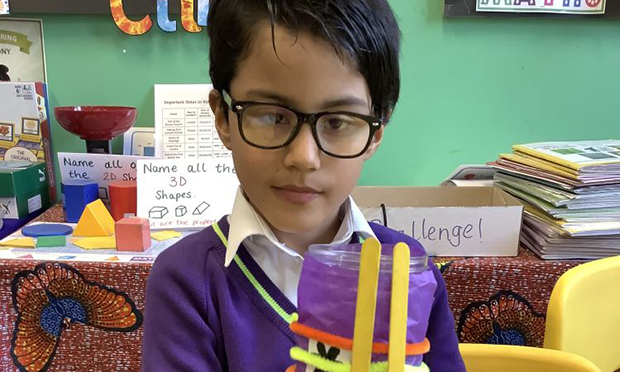 Pupils at a Hackney primary school have been working on ways to tackle plastic pollution after learning about it through geography lessons and by reading the news.
After hearing more and more questions from pupils about plastic and where it ends up, teachers at Shoreditch Park Primary School set aside time for a dedicated project.
Using Neal Layton's children's book, A Planet Full of Plastic, as a guide, students discovered the benefits of the material, but also that it doesn't degrade and often makes its way into our oceans.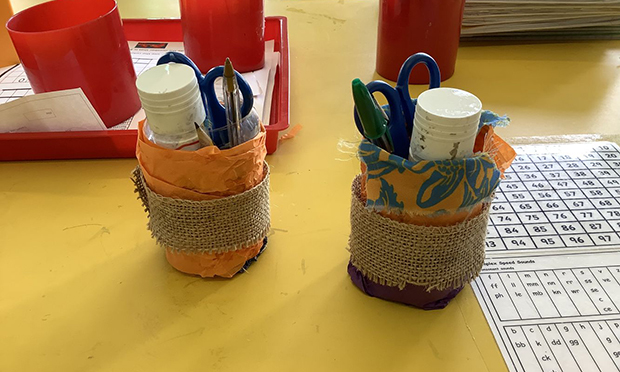 Class teacher Harriet Paul said: "Pupils also learnt about garbage patches, microplastic and the nasty toxins plastics contain.
"They began to form judgments about the detrimental effects that plastic has in Hackney and the wider community and, most importantly, ways in which we can help."
Youngsters in years 1 to 3 learned how to re-use a plastic bottle by turning it into a pencil-holder. A Year 2 pupil made a handy set of instructions so anyone can try it at home.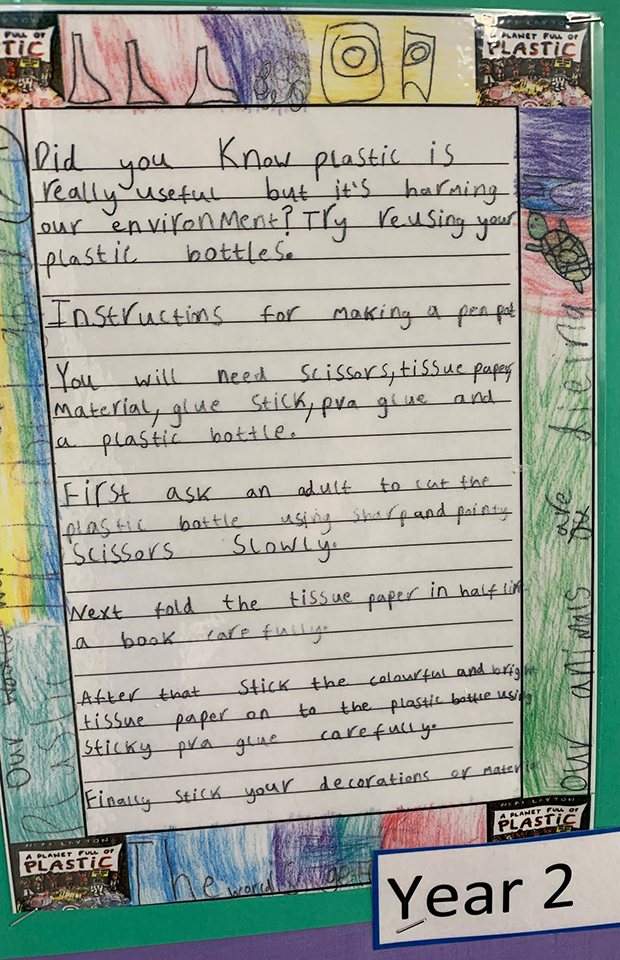 Students in years 4 to 6 wrote reports detailing the truth behind plastic and the ways in which we can protect the environment for future generations.
They concluded that it is not too late to help.
One wrote: "Extinction is growing at a rapid pace for sealife – quicker than ever before. People think that dropping one plastic bottle won't make a difference, well what about if eight billion people thought that?
"The amount of plastic that is dumped into the ocean is immeasurable, so make a change."
The pupil urges readers to recycle and find non-plastic alternatives, adding: "We as a community must change. Or, extinction is coming."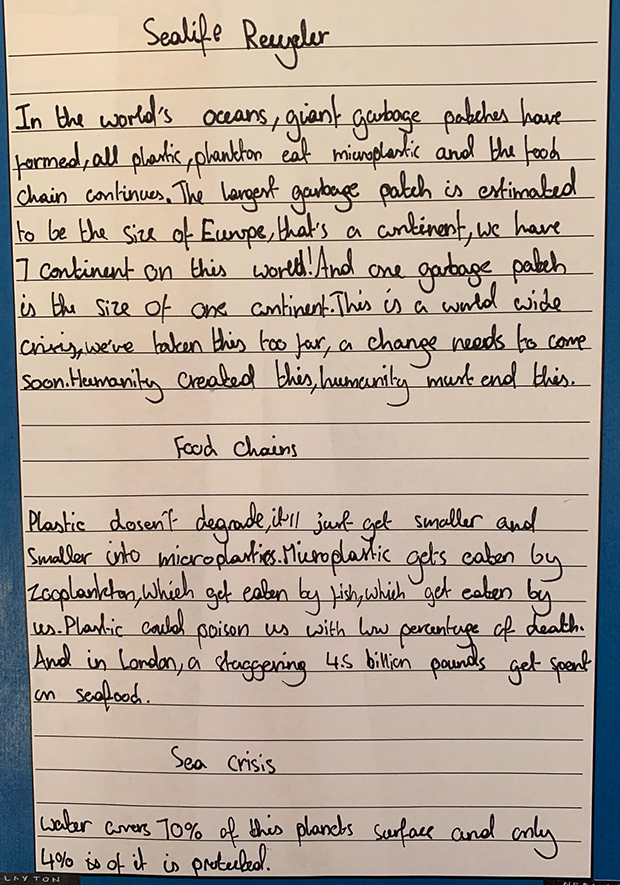 The school is doing its bit too.
Harriet added: "We are now working towards banning single-use plastic bottles from September and we are also working with Ecoactive to complete a litter pick of our local park.
"After seeing what can happen to animals that come into contact with plastic, both on land and in our oceans, it is better that we help protect our borough and ensure litter is disposed of correctly."
For more information on how you can help tackle plastic pollution in Hackney, head to plasticfreehackney.com