Telling Tales: The floating children's bookshop gathering a steady stream of followers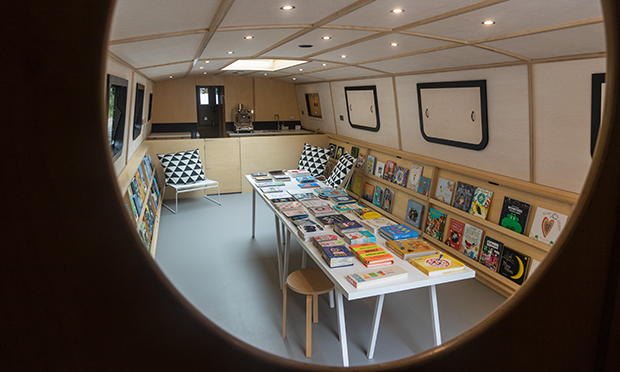 As a bookworm living in Hackney, I've had Telling Tales, a floating bookshop specialising in illustrated books for children, on my radar for a couple of years.
This bookshop-on-a-boat is the brainchild of Daisy and Jon Hollings.
Daisy, an ex-teacher and charity worker, was struggling to find work that fitted around her children's schooling – take note, government!
Out of necessity, she had also developed a keen interest in finding remarkable, surprising books to read her children. Books that wouldn't be found on the tables at Waterstones.
Combining this need for flexible working and love of original, illustrated books into a business seemed like the logical, if challenging next step.
Daisy and Jon's resilience and business acumen meant this actually was a logical next step, rather than a money-sucking pipe dream.
Telling Tales is a classy operation.
That said, the bookshop has taken a winding route to its current home on the canals of east London.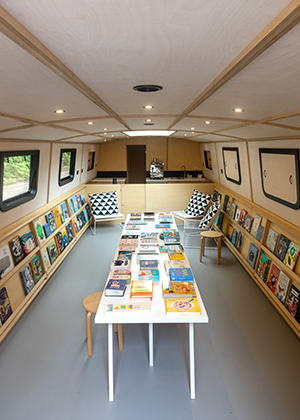 I first came across Telling Tales at Mare Street Market, where they were running a pop-up, all jewel-like books and sticky, enraptured children. I spent far too much money on presents for all the little ones in my life.
There was also a weekend bookshop near Broadway Market that I would often walk past.
Every time I popped in, I was always met with the Hollings' calm expertise.
When their lease ran out, the couple made a very east London decision and relocated to a custom-built bookshop boat.
It is a surprisingly large and light space, with little-people-sized reading nooks and books displayed at child height. Quite rightly, I felt like an oversized interloper in children kingdom.
My younger self would have spent hours and hours holed up reading and dreaming with the canal just outside the window.
Even though Daisy is modest, claiming she "isn't an expert" on books or design, Telling Tales' whimsically curated selection suggests otherwise.
Sleuth and Solve by Ana G Gallo is a book filled with mystery challenges, teaching children how to think like a detective. I wish I had known about it in my nannying days – it would have been a firm favourite.
Similarly, Tell me a Tattoo Story by Alison McGhee is a vital read. A father explains the background to his many tattoos – the Iraq war, his favourite book, and more.
It can be read as a simple daddy-loves-you story, but it manages to go beyond that, subtly challenging established beliefs about fatherhood and tattoos.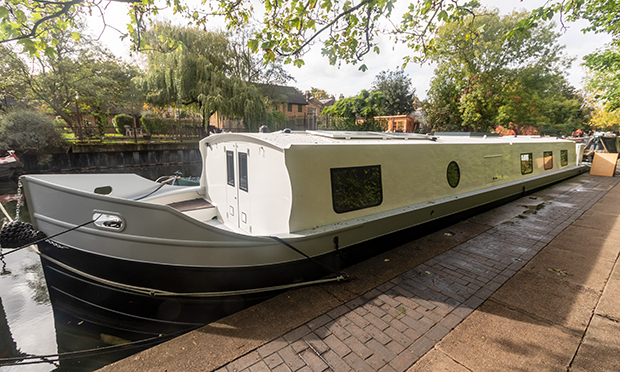 Daisy and Jon are roving traders – their boat moves every couple of weeks. They post their location on social media and rely on canal foot traffic and word of mouth to bring in the punters. It's not your standard business model, but it seems to be working.
There's a real community growing up around Telling Tales.
Daisy told the Citizen: "I was walking through Victoria Park and a little boy came up to me and was really grumpy about our boat moving from near his house on the Hackney Marshes.
"We drew some funny looks, but it's great to know that Telling Tales is so important to children."
They even had a boy visit the boat as a part of his birthday celebrations.
This sense of community is deepened by the events they run. They have a Thursday Storytime and they partner with publishers to run events that are invariably filled with regulars.
The detective-themed Sleuth and Solve one was a roaring success.
As the weather improves, Telling Tales is hoping to run even more events on London's canals.
In the next few months, they expect to start working with schools and they may even take their boat outside of the capital. Bath and Bristol are within easy reach.
It is only a matter of time before this gem of a bookshop is more widely known so I advise you visit it now, before the hordes descend.