Path labs merger could lead to job losses at Homerton Hospital, health bosses reveal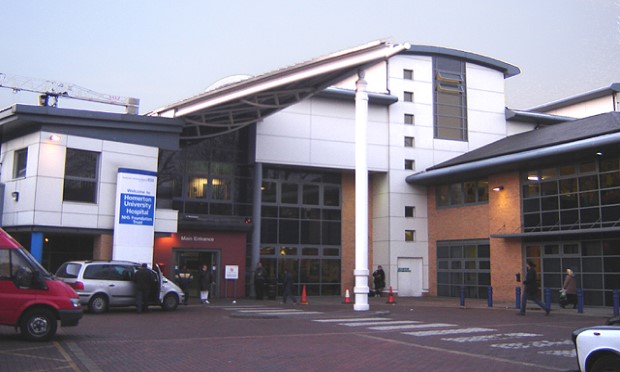 Jobs could be cut under plans to transfer all but essential services from Homerton Hospital's pathology labs to the Royal London, health bosses have revealed.
The future of the labs, which analyse blood and urine for diagnostic purposes, has been the focus of campaigns to keep them local for the past five years, with concerns raised over how factors such as speed and capacity will be maintained.
The services will be shared by the Homerton and two other NHS trusts, Barts Health and Lewisham & Greenwich, with a large lab at the Royal London dealing with 'high volume' tests with longer turnaround times.
Other hospitals within the network will retain 'essential services' labs for urgent tests within key areas like A&E.
It has not yet been revealed if the jobs to be lost from the Homerton's services will be clinical posts, but Ralph Coulbeck, Barts' strategy director, has now confirmed that job reductions will fall on essential services labs such as the Homerton's.
Coulbeck said: "We don't have specific detail yet, because this will be part of the next phase of work. It would be fair to say that those reductions are likely to come at the essential services laboratories.
"That's our experience of making the changes at Bart's Health, but they'll be done in a staged and managed way. It's something that will be looked at in more detail."
Coulbeck was quizzed alongside Tracy Fletcher, chief executive of the Homerton, who stressed that the cuts would not be made at the expense of the speed of tests.
The organisations expect the development of the seven-hospital network to secure annual savings of up to £8.7m, with the establishment of the partnership estimated to cost £10.7m, much of which will be spent on creating the essential services lab at the Homerton.
However, Coulbeck underlined that a lower level of savings would be looked at if the quality of services came under threat as a result of finding efficiencies.
It is understood that the current lab is "difficult to work in" due to demands on space and ageing equipment.
Fletcher said: "What will absolutely be necessary is to have turnaround times that work to keep each of the hospitals, and certainly at the Homerton, working in the way that they do at the moment.
"We all need to make efficiencies, it happens year on year, and some of this hopefully will be a positive way of efficiencies that we are required to find.
"We are obliged as organisations to find a certain degree of efficiencies, and one of the challenges for us is how to make that a beneficial process."
The joint partnership will also be hoping to find savings by finding lower prices for chemicals on which much of its pathology services depend, as well as moving to a single IT system to cut technology costs.
Fletcher has said that the Homerton sees the creation of the network as an opportunity to better utilise "increasingly scarce resources, particularly in expert fields within pathology".
Coulbeck added: "We see opportunities for doing this on a number of fronts. Opportunities to improve quality of services, to improve resilience, lower turnaround times and speed of testing and increase efficiency.
"A related benefit is the opportunity to strengthen strategic relationships between our organisations that can assist with other changes over time.
"I think this is the only sector of London that doesn't have a pathology network of one kind or another, so what we're doing is not unusual in the NHS, but the first time that it's been done in this way in this part of the world."
Reacting to the news, Hackney Council's health scrutiny chair Ben Hayhurst (Lab, Hackney Central) said he was "very concerned and will be asking for full details on the impact on staff".
Barts Health has said that, while it has been running a network of this kind amongst its own four hospitals, adding the Homerton and the two Lewisham & Greenwich hospitals represents a "significant step".
The Homerton had hoped to build a new three-storey pathology facility of its own back in 2014, but was thwarted when builders Longcross Construction Ltd. went into administration in June 2016.