Work on new Cycleway between Lea Bridge and Dalston to begin this spring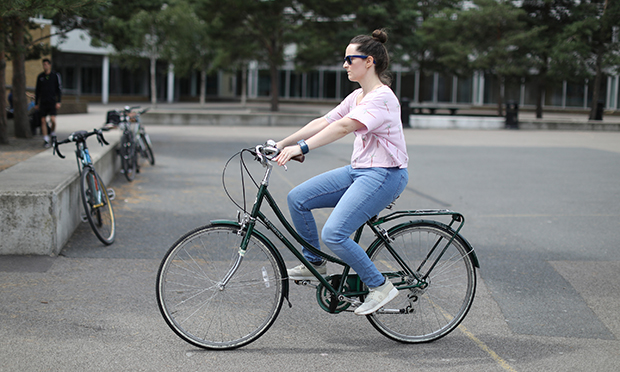 The construction of a major new walking and cycling route from Lea Bridge to Dalston is set to start in the coming weeks after a positive consultation, Transport for London (TfL) and Hackney Council have announced.
The first phase of the project, linking Dalston to Powell Road in Clapton, will bring in a new Cycleway, including a segregated section on Crossway, connecting to Cycle Superhighway 1 (CS1).
It will also introduce upgraded pedestrian crossings on Crossway and Kingsland High Street, a ban on motor vehicles turning into Sandringham Road from Kingsland High Street, traffic-calming measures such as speed humps, and improvements to public spaces with more trees and plants.
A consultation on the first phase found that 82 per cent of respondents thought the changes would encourage more people to cycle, and 67 per cent thought more people would walk.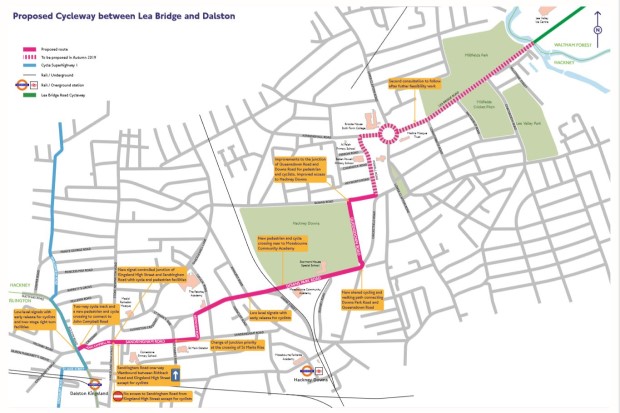 The borough's transport and public realm boss Cllr Jon Burke said: "In Hackney, we have the highest cycling rate in London, but we need to encourage even more people to use their bikes if we're to reduce the number of motor vehicles on our roads, which will reduce planet heating emissions from cars and improve air quality.
"This new cycleway will provide another direct and, crucially, safer route for people in Hackney to cycle to Dalston and central London."
A recent report showed that Hackney had the highest number of cyclist and pedestrian deaths in London.
Nigel Hardy, TfL's head of healthy streets investment, said: "Enabling more people across east London to leave their car at home and get around by walking, cycling or using public transport is a vital part of making the capital a safer, more pleasant place for everybody."
The council and TfL have also consulted on the second phase of the scheme, which would see drastic changes to Lea Bridge Roundabout and an extension of the Cycleway to Waltham Forest.
Feedback from this consultation is still being considered, with transport chiefs expected to announce further details later this spring.