Local MP Meg Hillier re-elected chair of influential government spending watchdog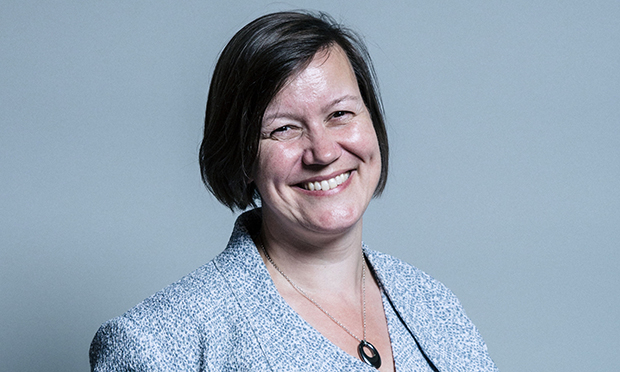 Hackney MP Meg Hillier has been re-elected as chair of parliament's powerful public accounts committee (PAC), which keeps tabs on how the government spends taxpayers' money.
Hillier told the Citizen she is "honoured" to have been selected by her fellow MPs for a third time, saying the committee plays a "vital constitutional role".
The Hackney South and Shoreditch representative has been chair since 2015, and found out yesterday that her bid to resume the mantle had been successful.
All select committees cease to exist after a general election, with reappointments made under a new parliament.
Hillier said of the PAC: "We cover a lot of ground – in the past two and a half years, the committee published 119 reports covering a wide range of subjects.
"Our role is not about challenging government policy directly but pressing the civil servants responsible for delivery and calling out failure.
"Crucially, we want government to learn from its mistakes, which can sometimes feel like pushing a boulder up a hill.
"The government is always slow to admit things aren't going well – take housing, universal credit, hospital funding, GP recruitment as just some examples of where the PAC has predicted problems but government ploughed ahead anyway.
"We shine a light into the darkest recesses of the state, standing up for the taxpayer and service user."
The PAC was set up by former prime minister William Gladstone in 1861, and examines the economy, efficiency and effectiveness of government's management of its spending.
Hillier predicts "a lot of work ahead", adding: "Before the General Election, we were set to conclude a piece of work looking into special educational needs.
"I'm determined to keep shining a light on housing policy and press the government on its smoke and mirrors promise of extra funding for schools and health.
"More money isn't actually more if it's on top of 10 years of cuts. The maths matters and I'll be calling out every minister and MP who tries to pretend that austerity never happened.
"And of course we will be busy examining the cost and delivery of Brexit.
"Every pound of public money saved is important. My job is to look beyond the headlines to cost and implementation, to hold departments and agencies' feet to the fire and to press the case for constituents and taxpayers."