Stop and searches in Hackney more than double in three years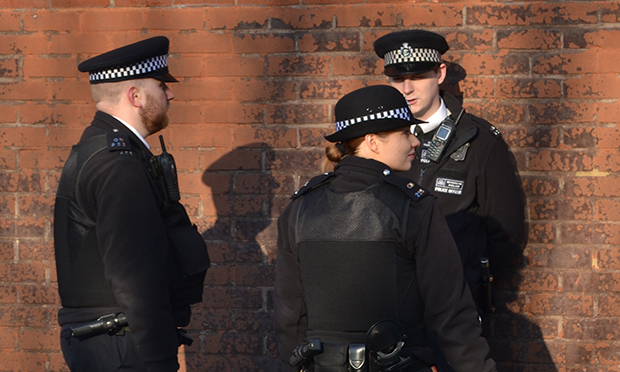 The number of people stopped and searched by police in Hackney has soared by almost 250 per cent over the last three years.
Research by the Citizen on each of the borough's 21 wards, using the Metropolitan Police's online crime map, shows that the average month in 2019 saw 896 people stopped by police, compared to 361 in 2017.
Local MP and shadow home secretary Diane Abbott said: "Targeted, intelligence-led stop and search is an important tool in the fight against street crime. 
"But there would be widespread concerns about any increase in the use of indiscriminate stop and search, which has so often been aimed at young black and Asian men."
Abbott, who has previously spoken out against random use of stop and search not based on intelligence, added: "Community policing is vital in tackling street crime, and alienating whole communities is counter-productive."
The most recent police statistics show that in the year ending March 2019, BAME people were 4.3 times more likely to be stopped and searched than white people.
Leroy Logan MBE, a retired superintendent who runs Hackney-based social justice charity Voyage, criticised the surge in the practice and says the police's current approach is "completely out of kilter". 
He added: "Stop and search is a blunt tool, but it's sharpened up by community intelligence.
"If they believe stop and search is going to work without community trust and confidence, they're wasting their time and effort."
Logan's charity works to support and empower black young people, and he says the young people he has worked with have felt "over-policed and under-protected" since as far back as 2001.
He said: "When I was in Hackney as a superintendent, I relied very heavily on my youth workers, my grassroots organisations, my Safer Neighbourhood Teams, to give me a clear picture of where things were, based around a clear intelligence picture.
"Now what I see is a lot of officers doing firefighting policing. There's no proactivity. People aren't talking to them, they're disconnected."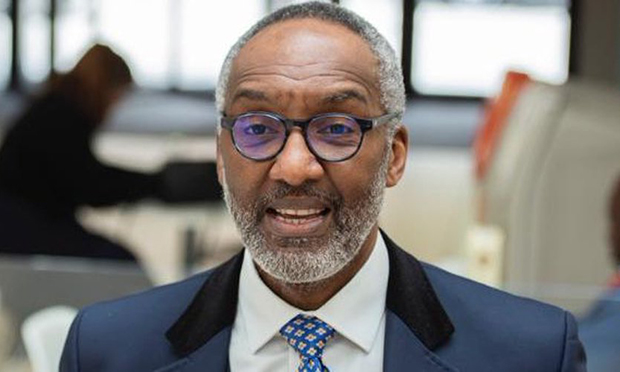 London Mayor Sadiq Khan spoke in favour of reducing stop and search during his election campaign in 2016, but in recent years has shifted towards increasing evidence-based use of the approach to tackle rising knife crime.
Recent Ministry of Justice statistics show that knife crime is the highest it has been in a decade, with almost 22,300 knife and weapon offences recorded in the year ending September 2019, with a fifth of these crimes committed by young people aged between 10 and 17.
Logan was an adviser to Khan during his time as an MP and throughout his mayoral campaign, but says he was "cut out" once he was elected.
Now he says a rounded approach, coupling renewed emphasis on grassroots crime prevention projects with intelligence-based stop and search, founded on community trust, is what's really needed to tackle knife crime.
He said: "You've got to get those youth workers back in. Youth workers are worth their weight in gold – they weren't just putting on good events, taking care of youth centres, they were problem-solvers. They were credible amongst the peer group of young people."
He also says "the narrative has to change" on school exclusions, arguing that already vulnerable young people can easily be led astray once out of the school system.
He added: "Once kids have alternative permission and the distance from the school and they're left to their own devices, you may as well write the date they'll go into the penal system.
"These are the sort of things you can do overnight. It's not big bucks, but it's a question of doing proper data sharing, proper analysis, proper evaluation with grassroots organisations who've got credibility."
Logan blames the police's reduced ability to work closely within communities on austerity, which he says has "literally ripped the guts out" of police infrastructure.
He said: "To bring that back is going to take years. And the number of crimes is increasing. So that's why those stop and search figures are going to continue to increase because that's the only thing they can cling to so they are seen to be doing something.
"They're just thinking outputs – how many people have they stopped, or how many bums on seats in the custody office?
"But are we getting more of an understanding of why people carry knives? How are we reducing the risk factors of other people carrying the knives? Are we protecting them through early intervention and prevention programmes?"
He added: "It's just a one-trick pony that ties in with the punitive, publicist-type politics that Boris, Priti Patel and the mayor are advocating."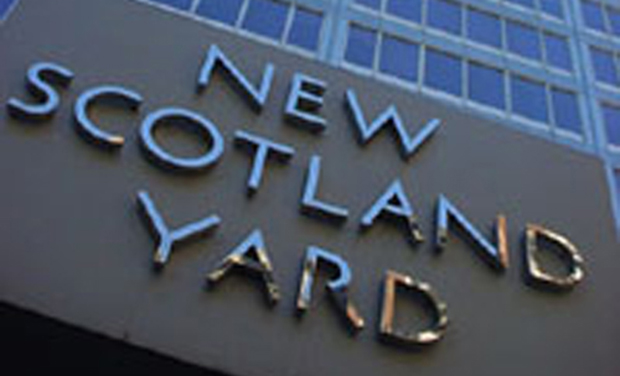 A Metropolitan Police spokesman said tackling violence was the Met's number one priority: "We have been using all preventative and enforcement tactics and powers available to us. Stop and search remains an important power in tackling crime and protecting the public. We use it in response to intelligence and where we believe there to be a threat of violence.
"In 2018/19 it resulted in more than 4,200 arrests for weapon possession alone. Every one of those weapons seized potentially means one less violent incident, injury or death."
According to other figures on the Met's website, the rate of arrests resulting from stop and search is currently 20 per cent.
The spokesman added: "The rise in stop and search is a response to the increase in levels of violence and is an important part of our ongoing efforts to prevent crime, reduce injuries and save lives.
"With this increase we would have expected to see a slight rise in complaints proportionate to the increased volume.
"However, encouragingly, the latest data shows that in the last 12 months there were fewer than 670 complaints from over 268,000 stop and search encounters. For that period, 31 were upheld by our Directorate of Professional Standards."
He added that "improved training, the use of body worn cameras and robust internal scrutiny" were to thank for the "relatively small numbers of complaints" relating to stop and search.
In response to figures showing BAME people are more likely to be stopped than any other ethnic group, the spokesman said: "Stop and search is not carried out on the basis of gender, age or ethnicity but on intelligence and information available to officers.
"However, tragically, knife crime and street violence in the capital disproportionately affects boys and young men, particularly of African-Caribbean heritage, both in terms of victims and perpetrators."
The spokesman claims 83 per cent of Londoners agree with the practice of stop and search by police, and 76 per cent are confident in its fair use, but acknowledged the "concern" over its use, which he says the Met aims to tackle by working with communities to improve confidence.
Logan believes police would have to adopt "a totally different mindset" in order to re-engage with the communities they work in, saying: "They're in denial, they're not culturally competent, and they've not got the right strategy of working with communities.
"They think they can bang up more people in prisons, and they're going to come out rehabilitated, but there's no rehabilitation process."
He says cuts have left the Met with 700 fewer detectives than five years ago, but is unimpressed by Boris Johnson's promise to recruit 6,000 new officers: "Where are you going to put them? You've sold all the nicks – there's not even any lockers for them to put their kit in." 
He added: "We're going in ever increasing circles. You know, it just breaks my heart because there's so many people dying or suffering life changing injuries."