Number of Hackney families in temporary housing outside London up five-fold since 2017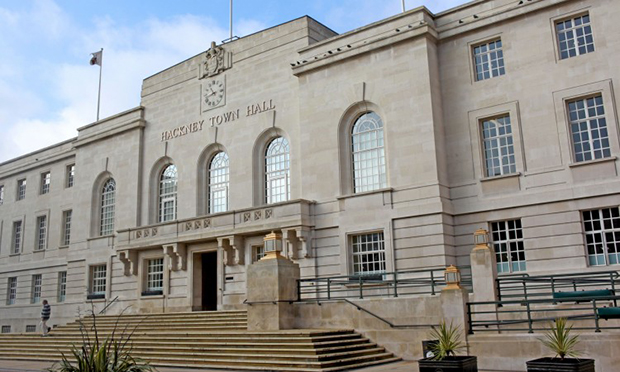 The number of Hackney families with school-age children in temporary accommodation outside London is five times higher than it was just two years ago.
According to snapshot figures sourced through Freedom of Information (FoI) requests made by Hackney Green Party, there were 18 families housed temporarily by Hackney Council in places like Essex and Hertfordshire at the end of March 2017.
By October of last year, the most recent data available, 96 families were in accommodation in more far-flung areas such as Worthing or Medway, where they are likely to remain for increasingly long periods of time with the council currently offering only 690 social lets per year.
Hackney Green Party spokesperson Alastair Binnie-Lubbock said: "These figures show an upward trend of the council passing the buck on families whose children's education will often depend upon stability and consistency.
"Beyond education, children are being put at risk of having their social development stunted by being moved away from friends and family support structures.
"The Hackney Green Party urge the council to rethink its approach and provide more council housing for those households it has accepted a duty to accommodate, and put a stop to evacuating thousands of young people from their home borough and city."
The number of people presenting to the council as homeless has increased by 40 per cent since the introduction of the Homelessness Reduction Act in 2018.
The total number of families with school-age children being put into temporary accommodation outside the borough has seen a similar increase since 2017 of 37 per cent.
Over 90 per cent of the homeless families with school-age children placed in temporary accommodation by the council are rehoused within London, according to the latest figures.
The figures do not reflect so-called 'final offers' from the Town Hall of private rented sector accommodation in far-flung parts of the country, which Hackney Community Law Centre says have been increasing since the establishment of the Move-On Team in 2017.
The council called for an overhaul of local housing allowance which currently falls far short of market rates in the borough, with Hackney house prices increasing 568 per cent over the past two decades – a higher rate than anywhere else in the country.
Over 13,000 households are currently on the Town Hall's housing register.
Cllr Rebecca Rennison, Hackney's cabinet member for finance and housing needs, said the Town Hall "works hard to ensure" that families with children approaching exams, or who work in Hackney, stay as close as possible to the borough.
She added: "These statistics are a sad reflection on the housing crisis in Hackney, where the cumulative impact of ten years of austerity has made it increasingly difficult for us to find accommodation for the growing number of families becoming homeless.
"We would of course prefer to provide a permanent, genuinely affordable home in the borough for every family that needs it, and we'll keep pushing central government for a fairer welfare system and real investment in the social housing that is needed to make this happen.
"In the meantime we'll continue funding one of the most ambitious Council housebuilding programmes in the country, alongside developing our own local temporary accommodation to keep homeless families in the borough, and – where we do need to place a family elsewhere – making sure they get the support they need."