Free period products made available through Hackney schools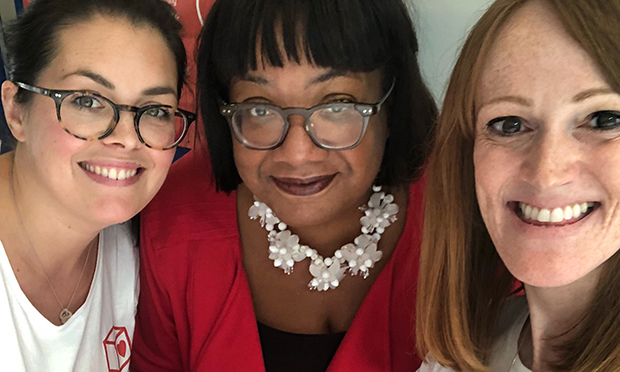 Free sanitary products will be available in local schools from today as part of a government scheme to reduce inequality among girls.
The introduction of the government scheme comes after a push from period poverty campaigners, who say girls from low-income families are sometimes forced to miss school because they cannot afford the products.
Gemma Abbott, the Hackney coordinator for charity Red Box Project, told the Citizen: "In January 2019, we teamed up with the organisation Free Periods to launch a legal campaign calling on the government to comply with its obligations under the law to provide equal access to education for all."
Two months later, Whitehall announced its scheme, which will allow all state-funded primary and secondary schools, academies and colleges across England to order sanitary products for free.
A range of items are available, including pads, tampons, towels and more sustainable options such as reusable pads and mooncups.
Abbott added: "We encourage all primary schools to get involved with the scheme. Periods can start as young as eight or nine, and younger children will usually need some help to cope with their periods at school."
A study by the Scottish government – the first in the world to make period products free to students in 2018 – revealed that more than two thirds of young women and girls in Scotland received free period products from their school, and that over half would prefer to use reusable period products.
According to figures from August 2018 to June 2019, the most commonly accessed product in Scotland was sanitary towels, followed by tampons. 
With Red Box Project now set to close its local branches in England, Abbott said: "We are delighted that the hard work and love that has gone into building such a special grassroots project in Hackney will outlast us.
"We have already handed over several of our donation points to a new project called the Tricky Period, who will support women and others experiencing homelessness and poverty to access the period supplies they need.
"They will also be taking on our legacy red boxes in settings that aren't supported by the government scheme, such as youth hubs and adventure playgrounds, so that they have an ongoing supply of donated products."
The United Nations defines period poverty as the struggle women and girls face due to the financial burden posed by menstrual supplies and related costs such as pain medication and underwear.
But as Abbott explains, the issue "is simply a facet of poverty itself – if your family is struggling to make ends meet, then period supplies may be an expense too far".
She added: "To that extent, we know that period poverty is likely to be even more prevalent in Hackney than elsewhere in the country, because we have a distressingly high rate of child poverty."
Hackney's level of child poverty is the third highest in the UK. 
For more information, visit redboxproject.org