Soumik Datta, Oslo Hackney, live music review: 'A true work of art'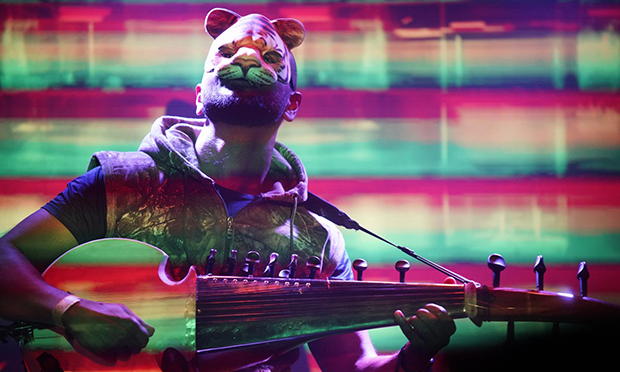 Soumik Datta, a virtuoso player of the sarod, a 19-string, classical Indian instrument, delivered a stunning set at Oslo in December.
Joining Datta on stage to mark the launch of his latest album, Jangal, were Ayoze de Alejandro Lopez on bombo and percussion and Gurdain Singh Rayatt on tabla.
The music's richly colourful and poetic sound, a blend of Latin percussion and Indian sarod, was played against a background of projected images of rainforests, busy motorways, the collapsing shells of greying buildings and heavy downpours of rain.
Seeking to shine a light on, and protest against, deforestation and its consequent impact on climate change, Datta's performance was a gorgeous combination of skilled and impassioned musicianship and pointed visual art.
Datta's message is clear and unequivocal: we must act now if we are to save our planet.
Between songs, he warned about the "alarming levels of deforestation" occurring around the world.
Agricultural clear-cutting, slash and burn farming, industrial logging, and so on, are all contributing to the endangerment of species, ecosystems and indigenous peoples in such places as the Amazon rainforest (which recently saw an especially fierce case of wildfire).
In time, with fewer trees to absorb the CO2 from the atmosphere, climate change will accelerate beyond our capacity to reverse it.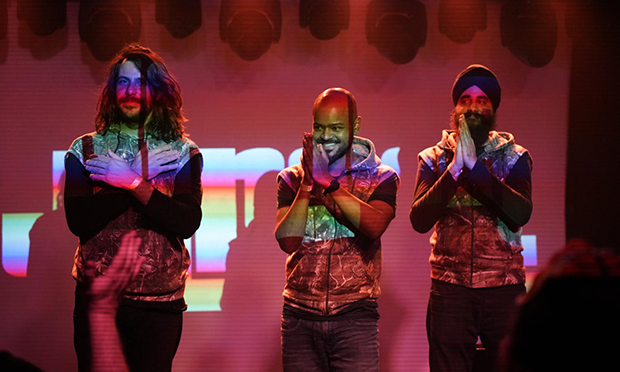 The urgency of Datta's message and the issue of climate change is reflected in the music, with the percussion accelerating towards a cacophonous wall of sound that evokes a grave sense of time running out.
The sarod sung over the top of the rising rhythms with an aching beauty that was utterly mesmerising, Datta's fingers dancing expertly and elegantly over the many metal strings.
Equally impressive was his onstage presence. His interactions with the crowd were genuine and personal; he recounted the story of how he came to play the sarod, discussed and dissected his own relationship with the climate change crisis and urged the audience to do their bit for the environment.
The environment and nature felt intrinsically linked to the performance and visual art.
The music itself evoked images of an untouched natural landscape; deep green trees and red and yellow plants, the orange slanting rays of sunlight breaking through the jungle canopy above; at times quiet and at others rather chaotic, alive with the sounds of birds and tigers and elephants.
Such musical imagery contrasted so powerfully with the projected images of cars and money and industry, in essence the instruments of nature's destruction, that it was a genuinely affecting experience.
When Datta, Lopez, and Rayatt all donned tiger masks for the show's closing song, a dynamic crescendo of feeling and passion, I realised that I was experiencing so much more than just a music performance. It was a true work of art.