Hackney councillor Mete Coban awarded MBE for youth work in New Year Honours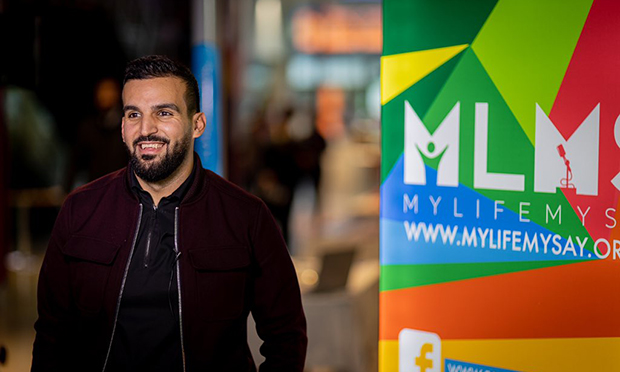 Stoke Newington councillor Mete Coban has been awarded an MBE for services to young people in the New Year Honours list.
The Labour rep, who became Hackney's youngest ever councillor in 2014 at the age of 21, has been recognised for the work of his charity My Life My Say, which supports youth engagement in politics.
He said he was "incredibly humbled" to receive the honour, adding: "I'm proud of my team's work this year, and thankful to everyone for their support over the years."
Cllr Coban was congratulated on social media by TV presenter and activist June Sarpong, herself the new recipient of an OBE.
Hackney MP Diane Abbott also tweeted to say she was "so proud", to which Cllr Coban replied: "You've inspired a whole generation of us to go out and change the world. I'm very grateful for your guidance and support over the years."
Coban won a national Councillor of the Year award earlier in the year for his work chairing a commission examining skills, growth and the economy in the borough.
He also previously worked on London Mayor Sadiq Khan's election campaign, and founded an all-party parliamentary group on a 'Better Brexit for Young People', which aims to ensure youth voices are present in shaping Brexit negotiations. 
Paying tribute to Cllr Coban on his MBE, Mayor of Hackney Philip Glanville said: "He has proved an excellent role model for young people – and was in 2014 the borough's youngest ever elected councillor, aged just 21.
"The Labour Party has long campaigned for young people to get the vote from 16 and to have a greater role in the political process – which will be shaping the future for them so they should have a direct say in their futures.
"In November we were also pleased that he received the Local Government Information Unit's Councillor of the Year award for the Finance & Economic Development category.
"So well deserved recognition for someone who has already done so much for his generation and continues to give voice to young people not just in Hackney, but everywhere he works."