Green activist seeks apology from newly-elected Clissold councillor over kicking threat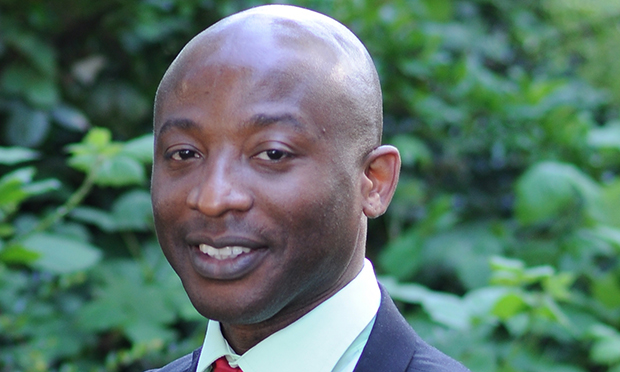 Green activist Alastair Binnie-Lubbock is seeking an apology from newly-elected Clissold Labour councillor Kofo David over apparently threatening comments he was heard to make during election night.
Former Hackney Mayoral candidate Binnie-Lubbock claims that, as votes were being counted, David gave as his response to the Green's question on what he would do first when he got elected to Hackney Council: "I'm going to kick you."
Binnie-Lubbock, whose claims have been separately corroborated by a listening Women's Equality Party activist, is now saying that he would "appreciate an apology and an explanation" from the Clissold councillor, who had not yet been formally elected when the incident occurred.
On being pressed by Binnie-Lubbock on what policies he would enact on taking up his position as a backbench councillor, David is said to have responded: "Read my pledges."
Binnie-Lubbock said: "I don't know why he said he was going to kick me, it was a response I was totally unprepared for and I have no idea where it came from or why he said it.
"We live in a violent enough society without our elected representatives sinking to the level of Trump's discourse.
"I was deeply disappointed that Labour have selected a candidate who shows so little regard for the people who elect him that he couldn't tell me one thing he would do for them when he was elected."
Hackney councillors' code of conduct has as its first "general obligation" to 'treat others with respect.'
Cllr David had not yet been elected when the conversation with Binnie-Lubbock was purported to have taken place.
The Green campaigner went on to claim on social media that Hackney Mayor Philip Glanville had apologised to him for David's response, but when quizzed by the Citizen said that he would "not be commenting on a private conversation."
Hackney Labour party also declined to comment when asked about the exchange on election night.
Cllr David was approached for comment, but had not responded by time of going to press.