'Don't tie yourself to one set of options': Greens accidentally reveal unvarnished position on road closures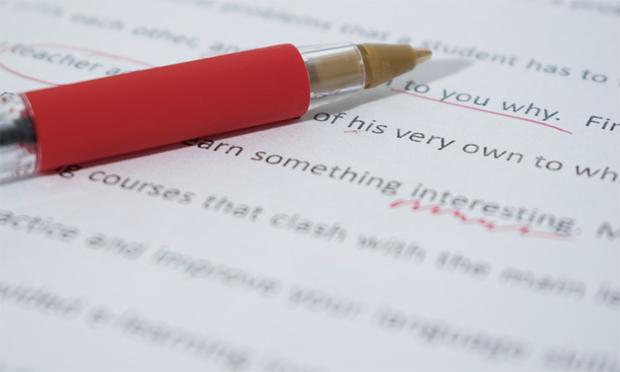 Hackney Green Party has accidentally revealed a first draft of its public position on the Walford Road closure scheme, opening itself up to criticism from Labour of avoiding "difficult political conversations".
The Greens recently called for a wider low traffic neighbourhood scheme than is being proposed by the council.
It was a high-profile intervention in a divisive debate that local MP Diane Abbott's representative has characterised as one of the biggest issues in her Hackney North & Stoke Newington constituency.
However, a document sent through to the media has now revealed a number of tracked changes made by Green London Assembly member and Islington councillor Caroline Russell.
Russell wrote alongside the party's draft statement on the closures: "It may be that in bringing forward proposals [the Labour council] come up with better options. Don't tie yourself to support for one set of options.
"[I] removed [the word] radical as it sounds a bit snarky. The job here is to steer a course that is clearly in favour of good stuff and not getting drawn in to the tension between the council and the [CleanAir4Schools] campaigners.
"[Green Party leader] Sian [Berry] and I try to avoid words that sound too academic so I'd change 'expedite' to 'bring in' – but up to you.
"Changed from 'campaigners are right' as that will be a red rag."
This last sentence refers to CleanAir4Schools (CA4S), which has long opposed the closures in their current form for the potential impact on air quality they are predicted to have on St Mary's and Grasmere schools.
The original statement characterised CA4S as being "right to be concerned" about air pollution in schools and nurseries, but was softened by Russell to the sentiment: "We understand the concern of local campaigners about the levels of air pollution at schools and nurseries in the area."
Green parliamentary candidate Alex Armitage expressed how "conflicted" he is over the debate at a hustings earlier this week, and it is understood that the party was attempting through its messaging to bring the community together due to the contentious nature of the debate.
However, Labour's Cllr Jon Burke, who leads on transport for Hackney Council, has accused the party of using the issue of the closures as a "political football", challenging the Greens "to realise that not all decisions will make people happy all of the time…if they want to be a serious political force in Hackney".
Burke added: "As Aneurin Bevan said, if you stand in the middle of the road, you get run down. The Greens are attempting to stand in the middle of the road on this issue.
"Their intervention from my perspective clearly relates to the ongoing election. If the Greens are in favour of 'good stuff', they need to go to the people whose lives would be manifestly improved by these traffic movements, and tell them why they're siding with a set of proposals that include maintaining the status quo.
"Caroline and the Greens locally don't have to have those difficult political conversations, which is why they have the luxury of taking the positions that they have done.
"What it shows is that the Greens are a group of people who, in this instance, if you don't like their views, they've got some others for you in the background as well. Only people who don't have to sit in a room, as I have done, with Walford Road residents watching car after car loom past their windows can tell themselves that it's OK not to adopt a position on such important issues."
CA4S had initially expressed its disappointment that the Greens had not taken a "braver stance" on the closures earlier in the week, but maintained that the group was "grateful" for the Greens' criticism of the scheme.
A spokesperson for CleanAir4Schools said: "While we would have preferred the Greens to have gone with their original plan to oppose the scheme, we understand that politically they must have felt stuck between a rock and a hard place.
"We've had some really good discussions with the Greens who have grasped the negative impacts these road closures will have and echoed our calls to protect children and residents.
"We hope that both they and the Labour councillors driving these closures will take lessons from this week's report by Kings College that shows the staggering impact living near a busy road has on health and that in the end they will decide knowingly worsening illegally polluted streets where people live and children learn, is a step too far."
Hackney Green Party said: "The internal comments reflect that the Walford Road scheme has been divisive between groups of residents and the council.
"That means a greater level of care about how we speak to the issues, which is why we sought advice on our statement."