New documentary dissects 'anatomy of gentrification' on Hoxton Street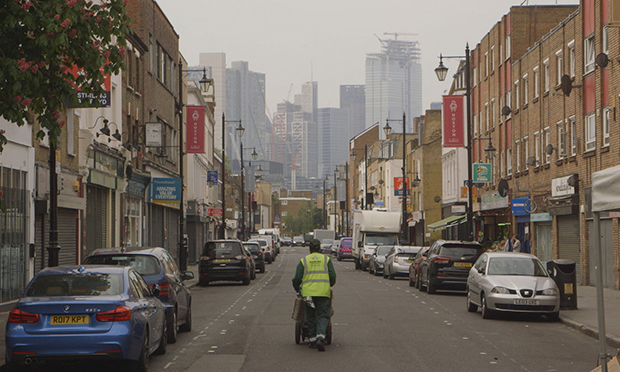 Hoxton Street is the star of a new documentary which examines the impact of gentrification on a traditionally working class pocket of Hackney.
The Street, out on 29 November, is award-winning photographer and long-time Hackney resident Zed Nelson's debut feature film.
He followed the local community for four years from 2015 as they lived through unprecedented change in the area and the aftermath of the EU referendum.
The result, Nelson says, reveals the "break-up of community, rapacious commercial development, and the manifestation of Brexit as a result of people feeling left out of the changes happening around them".
The director said: "I began filming in August 2015, at a time of runaway property prices. My aim was to show the anatomy of gentrification as it happens, and its effect on a community."
Then the referendum was announced, which Nelson describes as "an incredible mistake, splitting the country and exposing deep fault-lines".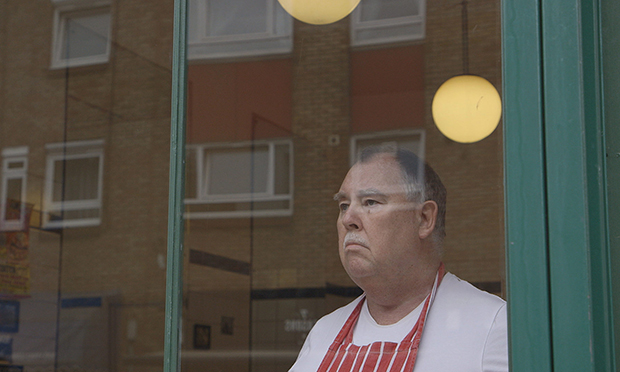 In The Street, community members talk about their fears of feeling left behind, losing their jobs and their community, but Nelson says the film "avoids rose-tinted nostalgia, reminding us that pre-EU member Britain was also a place of casual racism".
He added: "Blaming the EU was a misdiagnosis of a chronic ailment, which has its roots in Thatcher-era deindustrialisation, a failure to manage the effects of globalisation on wages, and a demand for public services and affordable housing.
"There are many positives to gradual improvement. But the consequences of the rate and scale of change, the displacement of poor by rich, the loss of workspace and the hollowing out of neighbourhoods by investors, is now frightening even the most ardent promoters of trickle-down regeneration."
But solutions are hard to come by.
One estate agent tells Nelson in the film: "Who controls gentrification? How do we control it? There's got to be a social policy. I mean, with gentrification really, as a business, of course it's going to amplify and increase my business, there's no doubt about it, but I think this is really an issue which should be looked at by government, otherwise market forces will gentrify everything.
"You know there is an issue […] politicians have to recognise there is an issue where old established communities are now being almost run out of those localities where they've been living for generations. I mean what protections are there? What is their policy?"
Nelson, 54, has witnessed first-hand how much the borough has changed in recent years, having lived here since the age of three when his family moved over from Uganda.
He said: "I went to a forward-thinking experimental primary school that encouraged art and independent thought, until my parents, as '70s hippies, plucked me out of school and took me and my sister on a one-year road trip to India, travelling overland from Britain in a diesel truck."
When they returned to Hackney, Nelson found himself in an "extremely rough comprehensive", which he later found out had the worst academic record of any school in London. It has since closed down.
Nelson added: "It was set on a concrete landscape encircled by housing estates and chain-link fences: it was not a place of learning but more a place of survival.
"Over the next few years I pierced my ears, shaved my head into a mohican, got a tattoo, was arrested for smoking dope, took acid in Abney Park cemetery and buzzed around the streets in a motorbike gang.
"We were hardly Hells Angels though. We were so young that we were restricted to 100cc motorcycles with learner plates."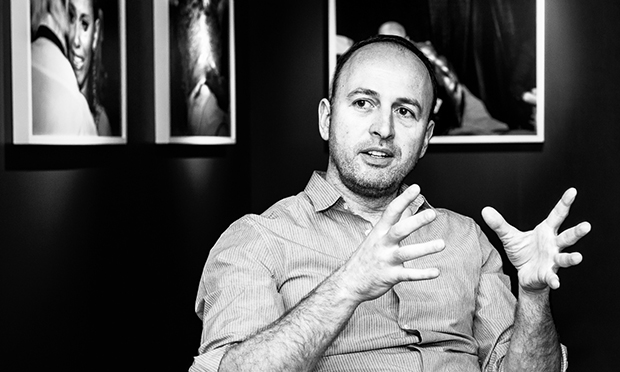 Nelson said that what started out as harmless fun "soon turned dark": "One friend became addicted to heroin and was murdered in a squat, another was badly injured in a motorbike accident, and another sent to jail for GBH after a fight got out of hand.
"I had become the product of a bad inner-city education, with the kind of friends that go with it."
But at the age of 18, photography gave him a "passport back to civilization", and eventually led to a career that has included numerous awards and permanent exhibitions at the V&A and the National Portrait Gallery.
His work in and around the borough was published in his book, A Portrait of Hackney, in 2014.
He said: "The minute I started college I realised there was so much more to do. I have since travelled widely through my photographic work but remained living in Hackney and am watching with fascination as the area goes through a metamorphosis."
When The Street hits selected cinemas on Friday, Nelson will be hoping many more people are watching the borough's recent history with fascination.
For more information, including screenings, head to thestreetfilm.co.uk