Hackney gardeners win Europe-wide award for work on Regent's Canal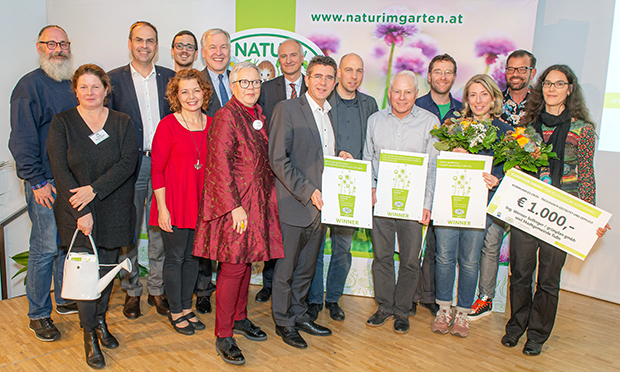 A group of local gardeners has won a Europe-wide prize for its work in creating habitats for animals on Regent's Canal and Kingsland Basin.
The Wildlife Gardeners of Haggerston (WGH) beat out 67 entrants from across the continent to top the 'Urban Gardening' category in the biennial Natur im Garten awards.
Two members of the group travelled to Krems in Austria last week to attend the ceremony.
Natur im Garten – which translates as Nature in the Garden – is an organisation that, with support from the Province of Lower Austria, promotes gardening without the use of artificial pesticides and fertilisers.
WGH's Gideon Corby said: "Congratulations to the full Haggerston wildlife gardening crew who have been beavering away to improve our urban landscape and thank you to all those in the community supporting us and the Mayor of London for providing funding.
"We can't wait to get on with more planting to create the blue-green wildlife corridor for people to enjoy, stretching from the Lea Valley into the heart of London."
The group looks after a 350-metre length of Regent's Canal between Kingsland and Whitmore Road bridges, and take care of the neighbouring Kingsland Basin Nature Reserve.
The plants they introduce to the canal clean the water, provide habitat and forage for insects, fish and birds, and make the waterway a more natural place to explore.
Earlier this year, WGH helped the Canal & River Trust install over 75 metres of floating islands along the canal, creating habitats for dragonflies, herons, kingfishers and wrens, as well as the fish below the surface.
A delegation from Natur im Garten is to visit the UK next year to see the team's work first-hand.