Town Hall launches sexual harassment crackdown ahead of festive party season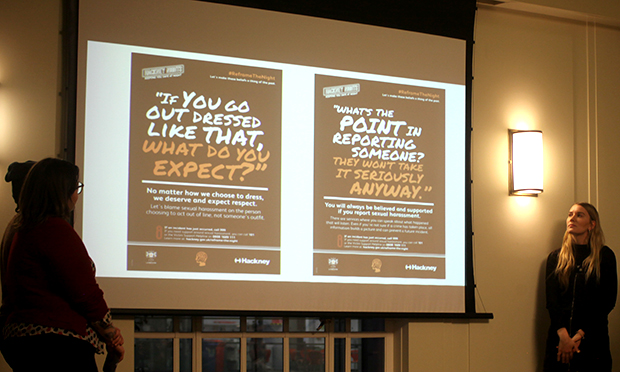 Hackney Council is clamping down on sexual harassment and victim-blaming as the borough gears up for end-of-year festivities.
The Town Hall has linked up with the City of London Corporation and the Good Night Out campaign group to tackle myths surrounding people's behaviour on a night out.
Their 'Reframe the Night' drive has seen posters and billboards appear all over the two boroughs which challenge the culture of victim-blaming and put the onus on perpetrators.
One example repeats the commonly heard excuse, 'If you go out dressed like that, what do you expect?', rebutting it with the missive, 'No matter how we choose to dress, we deserve and expect respect. Let's blame sexual harassment on the person choosing to act out of line, not someone's outfit'.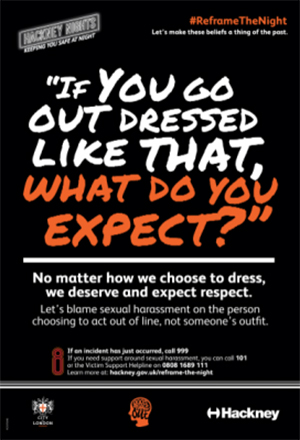 The posters also include information on how to report incidents and numbers for helpful advice services for those in need of support.
The messaging is designed by Good Night Out, an independent organisation which works with clubs, bars and student unions to promote a better understanding of sexual harassment in their venues.
As part of the campaign, the Town Hall is also pledging a robust and targeted police and council presence on the streets.
Bryony Benyon, managing director of Good Night Out, said: "There are many myths surrounding sexual harassment in nightlife, which all-too-often place the blame on the person who has been targeted, not the person choosing to harass or assault them.
"We know from training hundreds of licensed premises that creating a culture of belief, support and accountability is paramount for prevention."
She added: "As part of this campaign, we will train more local venues to help them better tackle and respond to unwanted sexual behaviour in their spaces.
"When we upskill staff and replace myths with reality, we create safer nightlife spaces for everyone."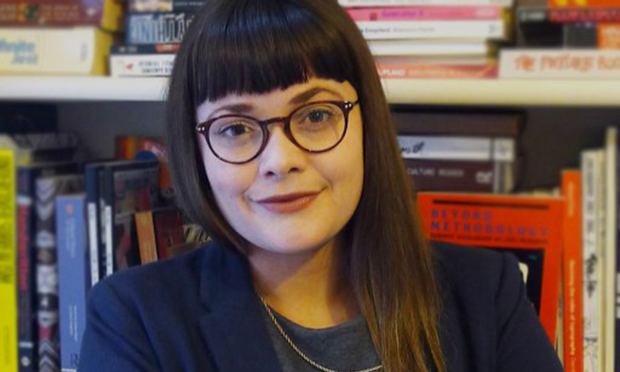 'Reframe the Night' is one branch of the council's Hackney Nights safety charter, which launched on 20 November at an event attended by 80 licensees and venue owners.
Businesses that sign up to the charter will receive a campaign toolkit and specialist training from Good Night Out, and commit themselves to addressing various safety issues related to the night-time economy.
'Reframe the Night' is one of a number of initiatives funded by Hackney and City of London's late-night levies, which are paid by venues to ensure extra police and training are available to help local nightlife thrive.
The borough's late-night levy manager Samantha Mathys said: "Campaigns that promote positive behaviour change, like 'Reframe the Night', will go hand-in-hand with training, resources and additional police presence to help protect local residents, visitors and businesses from crime and anti-social behaviour.
"These are just some of the ways that the late-night levy is helping to promote a safer night time economy."
If you need support around harassment, you can:
Call 999 if an incident has just occurred
Call 101 or the Victim Support helpline on 0808 1689 111 
Report online at met.police.uk/ro/report/
Learn more about the campaign at hackney.gov.uk/reframe-the-night
To find out more about Good Night Out, head to goodnightoutcampaign.org