Giant ice cream advert 'looming' over William Patten playground removed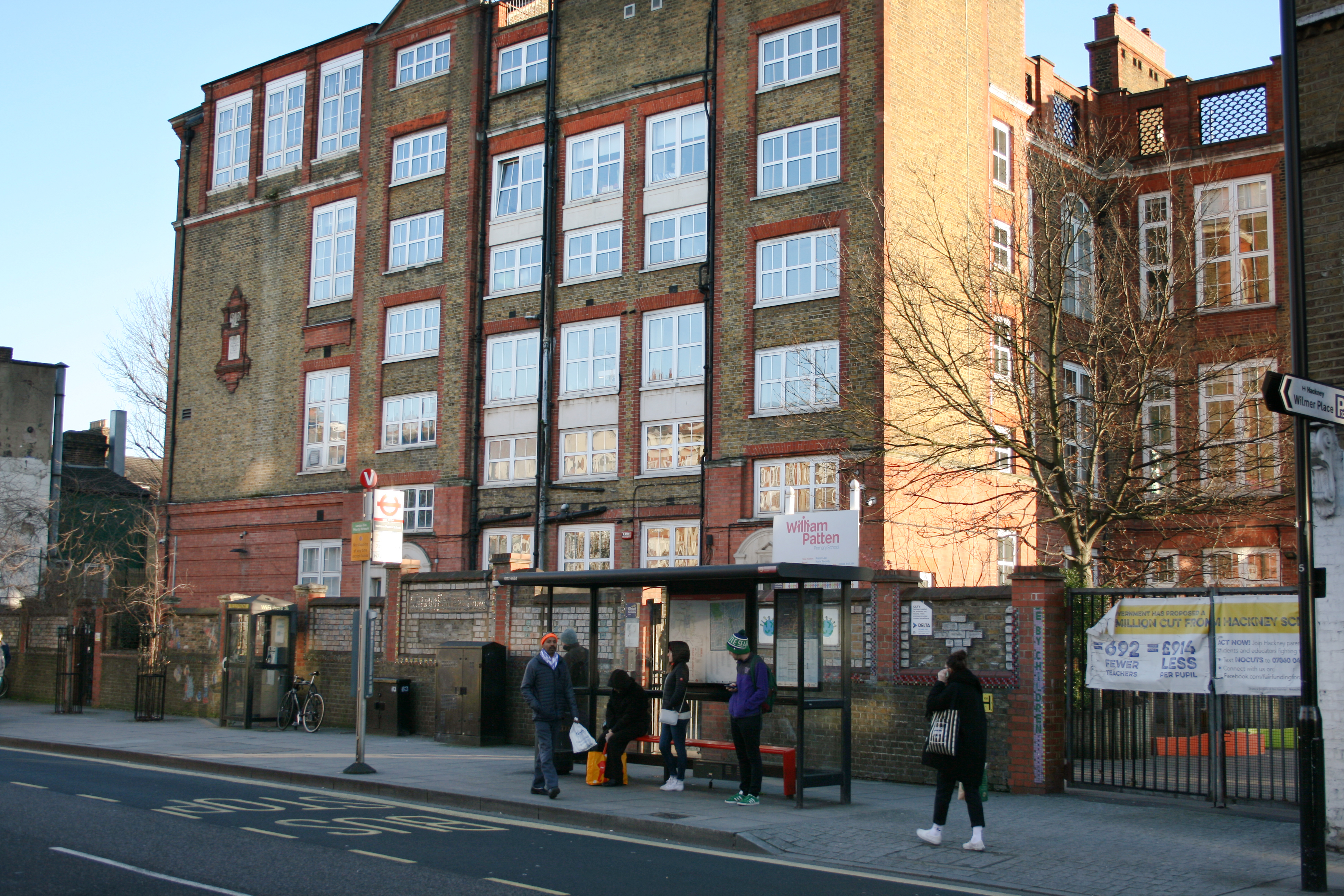 A giant advert for an oat-based ice cream has been removed from its position overlooking the playground of a Stoke Newington primary school.
Locals began raising concerns on Sunday as the mural, which depicted a tub of Oatly ice cream along with the statement "FROM OATLY WITH LOVE HANDLES", was being painted.
The ad was swiftly removed after parents questioned how it had come to be positioned "looming" over the reception play area of William Patten primary school, with Alastair McLellan, editor of the Health Services Journal, asking the company: "What were you thinking?"
A William Patten parent who preferred not to be named said: "It looms over the playground where the reception children play and where children regularly walk to get to their classrooms.
"Other parents had noticed it and commented, and it was doing the rounds on the WhatsApp group. People were amused about it really. I don't think anybody's really upset, I think we're just quietly amused.
"It's definitely the shortest-lived advert I've ever seen. I imagine if the headteacher had seen a giant cherry-picker with people painting a massive mural above her playground, she would have had something to say about it.
"If they want to hand out some free samples at the gate, that would be nice."
Dear @oatly. This GIGANTIC advert has just appeared looming above the playground of @williampatten primary school. All pupils (of course) transfixed. What where you thinking? Please remove it. pic.twitter.com/0I9Bb8G7or

— Alastair McLellan (@HSJEditor) November 18, 2019
Oatly claimed on social media that the mural had been approved "by the council or landlord in question", and that no advertising standards had been violated by its placement visible from the school.
The company added at the time: "Anyone with concerns about allowing this particular ad space is of course welcome to turn to the council to question this!"
However, Hackney Council has confirmed that the ad had no permission to be put up, and that given its proximity to William Patten would have been unlikely to receive it.
The Town Hall had started to progress enforcement action on the ad, though its authors were ahead of them, with the wall now a blank white once again.
A question from Cllr Vincent Stops (Lab, Hackney Central), asking to see the reference number for planning permission for the ad, was met with silence by Oatly.
Linda Nordgren, Communication Manager at Oatly, said: "When launching our new range of oat-based ice cream, we wanted to spread some love in Stoke Newington and had a mural painted on an outdoor ad space on Church Street on Sunday 17 November.
"It was not intended for, or aimed at children. This is the first time the wall has been used for a commercial mural, but all commercial advertising processes were followed.
"We will continue spreading the word about our ice-creams across London to all ice-cream lovers looking for a more sustainable plant-based option, but in other better-placed spots. The mural in Stoke Newington was covered on the evening of 18 November."
A council spokesperson said: "This advert was installed without consent from the council and – given its size and position – it is unlikely that an application for consent would be have been supported for an approval.
"We are pleased that the company has seen sense and removed the mural without us having to undertake costly and time-consuming enforcement action."