Local playwright features in new book by global artist-led climate campaign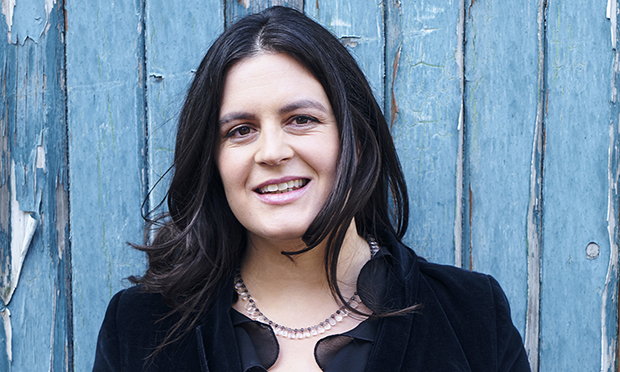 Six months ago, global action group Culture Declares Emergency (CDE) invited the public to write letters to the earth in response to the climate emergency.
Tamara von Werthern, a local playwright and producer whose work has been performed at the Arcola Theatre and the Royal Court, was one of thousands to respond.
A selection of these letters is soon to be published as a collection, Letters to the Earth: Writing to a Planet in Crisis, which is introduced by actor and activist Emma Thompson.
The book is available for £10 across the UK from today, with all royalties to be reinvested in CDE's campaign for environmental justice. Local bookshop Pages of Hackney is stocking it.
Tamara's letter has been chosen for inclusion, alongside efforts by luminaries of the artistic community such as Mark Rylance, Yoko Ono, Jackie Morris and Kate Tempest.
The collection weaves together these voices, which includes children and people from all over the world, in five categories – Love, Loss, Emergence, Hope and Action.
Tamara's contribution, titled Active Hope, begins with her laying bare her fears.
She writes: "My children's future. This tiny fragile planet orbiting in space and we are all alone – all alone, how could we have let it come to this? Poisoned the earth, polluted the air we breathe, melted the ice caps. A thousand horror movies are about to come crashing down on us – are already crashing down on us."
But these fears lead to her think, and with that, to hope.
She continues: "Hope does not mean waiting passively for everything to somehow right itself. It won't. Active hope. We must change for you to recover."
Tamara finishes with a call for everyone to make "little changes", writing: "I love the man who refuses a plastic bag in the queue in front of me. I love the teacher who brings in a keepy-cup. I love anyone who makes a choice because they love you. We need to talk about it and we need to lead by example."
Asked how she set about writing her letter, Tamara told the Citizen: "I decided that she [Earth] was a parent to me, who, after many years of nurturing me and being strong and supportive (and maybe a bit taken for granted), was suddenly ill and frail and in need of my help.
"How would I feel, if that parent was left on a trolley bed in a hospital corridor, with everyone running around them, too busy to take care of them? What would I do? How would I fight to save them?"
Tamara added: "I can really recommend writing such a letter to anyone who feels confused or scared in the way I did, because what it left me with was hope."
She said: "I feel living in Hackney offers so many opportunities for making changes to your routine. L'Epicerie on Chatsworth Road offers refills of washing up liquid, hand soap and, most importantly, wine.
"Buying fruit and vegetables at the greengrocer's avoids plastic packaging, every cafe seems to be selling keepy-cups, so there's no excuse for throwaway cups.
"We have amazing green spaces to encourage cycling along the canal and through the parks so we can leave the car at home."
Tamara is looking forward to becoming a "reader of everybody else's letters when the book is out", and urged the public to do the same, saying: "I am sure that what you will find between these pages is an antidote to despair."
Letters to the Earth: Writing to a Planet in Crisis, edited by Anna Hope, Jo McInnes, Kay Michael is published by Harper Collins. RRP: £10