Town Hall moots plans to increase protection over Lea Bridge conservation area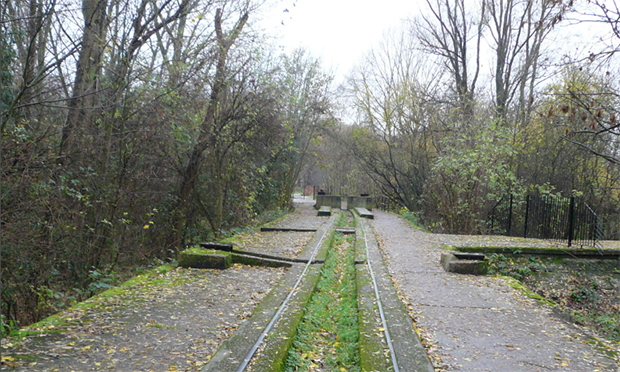 Hackney Council is gearing up to consult residents on plans to extend its protection over Lea Bridge conservation area.
The plans, currently at the draft stage, would have the existing area extended to include the Millfields Recreation Grounds and Middlesex Filter Beds, which would receive special protection as 'heritage assets'.
Buildings within conservation areas are more difficult to demolish, requiring specific planning permission, with any planned development needing to demonstrate that it 'preserves or enhances the character and appearance' of the surroundings.
Cllr Ian Rathbone (Lab, Lea Bridge) said: "Having campaigned for this extension for quite a few years, I'm very pleased that at last it's going forward.
"It makes sense to cover a wider area within the conservation area.
"They would have now to get special permission, so it ensures limited, sensible development in an area which has got a history and character that needs preserving."
The Millfields Grounds were laid out as a park and opened to the public in 1884, having been kept as meadows for crop-raising or pasturage (or 'lammas land) before that time. Crops are also understood to have been grown there during the Second World War.
It has been known as Millfields for much longer, having come by the name after a corn mill was constructed by the River Lea in 1381, according to the London Parks and Gardens Trust.
The ten-acre area containing the filter beds is a wildlife habitat, with the beds themselves built by the East London Water Works Company in the mid-1800s, in order to try to prevent the spread of cholera.
The river's history itself goes back even further, with the council's conservation research pointing out that the Lea's use as a boundary goes back to 878, when King Alfred the Great signed a treaty with Viking King Guthrum to mark the borders of their lands.
It was the border between Middlesex and Essex until 1965, and now distinguishes Hackney from Waltham Forest, having been used variously as canal infrastructure, a source of drinking water and waste disposal.
Cllr Guy Nicholson (Lab, Homerton), cabinet member for planning, culture and the inclusive economy, said: "Lea Bridge Conservation Area was first designated in 2005 to include a group of 19th century buildings associated with the historic industrial character of the River Lea.
"The boundary was tightly drawn and the 2005 appraisal identified potential future extensions to the east.
"The Council's 2017 borough wide Conservation Areas Review recommended expansion of the boundary to also include both the Middlesex Filter Beds and Millfields Recreation Grounds.
"Following careful review, it is proposed to extend the boundary to include the historic green, open spaces, which surround the core of the existing Lea Bridge Conservation Area.
"This extension will ensure that the area's special character is protected."