Council set to decide on widely-opposed demolition of Hoxton Street's Iceland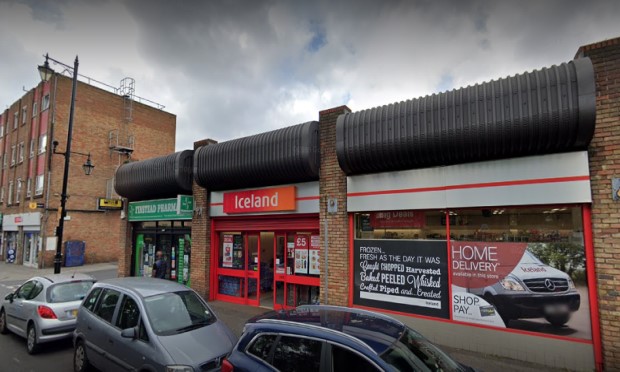 The Town Hall's planning committee is set to decide this week on the widely-opposed demolition of the Iceland store on Hoxton Street.
Hackney Labour have been campaigning to keep the store open, arguing that the community depends on the low-cost supermarket and calling out developers Blair Estates Ltd over the lack of any affordable housing in the original proposals.
Town Hall officers are recommending the demolition only proceed under condition that nine of the planned 25 private rent flats be set at London Living Rent, still short of the 50 per cent of affordable housing for such developments called for under Hackney's local targets.
Over 350 people have petitioned against the plans, with concerns raised over the loss of the social function of the low-cost store, as well as the chemist next door, with some complaining that the in-places up to five storeys of development will be "an overbearing presence" on Hoxton Community Garden.
A summary of an opposition letter from Hackney Mayor Philip Glanville reads: "The existing Iceland store makes a valuable contribution to the area. Its loss would result in the loss of ground floor retail space that is affordable
and important to the local community.
"The proposal to provide no affordable housing is disappointing and falls
well short of Hackney's 50 per cent target and the 35 per cent minimum target set out in the London Plan."
Officers are also recommending Blair contribute £30,000 towards the relocation costs for displaced businesses in the local shopping centre, as well as "general improvements in the immediate area" for the support of other small businesses.
The part-three, part-four, part-five storey building will also have have some retail floorspace in the ground and basement levels, which officers pointing out is currently reserved for rival low-cost chain Lidl, arguing that it is therefore likely that this amenity will be available to Hoxton residents in the "short to medium term."
However, this seems unlikely to assuage the worries of residents who have pointed out that they will be left without a supermarket for the years it will take to build the development.
Hackney planning officers said: "It is noted that a number of objectors have raised concerns with the loss of the existing Iceland store on site, noting that it provides a valuable service to the local community, being the only low-cost supermarket in the area.
"The planning system does not generally restrict a use to a particular
occupier. In this case, it is not considered justified or appropriate to restrict the occupier of the retail space to one particular retailer (i.e. Iceland) or to a particular type of retailer (lowcost or otherwise).
"The temporary loss of a supermarket during construction is an unavoidable consequence of the redevelopment of the site and is not considered reasonable grounds to refuse the application."