Town Hall drops pilot programme profiling families without their knowledge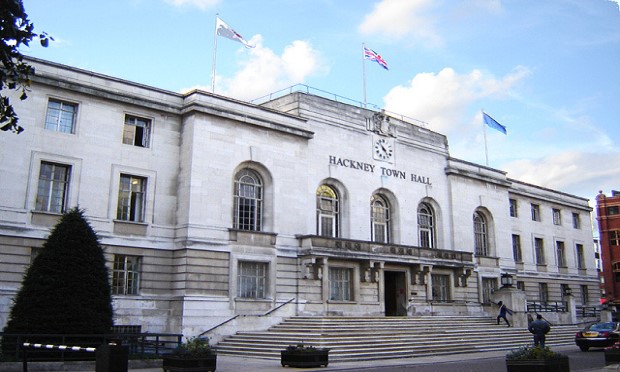 Hackney Council has ended a pilot scheme under the government's so-called Troubled Families programme which profiled at-risk families for the borough's social workers.
The Early Help Profiling System (EHPS) was designed to aid social workers by alerting them to families in the borough who may need extra support, with the aim of preventing tragedies before they occur.
Alerts were generated based on a child's social care referral history, as well as data on school exclusions, youth offending, domestic abuse, incidents of antisocial behaviour, school truancy, and safeguarding and Early Help interventions.
People whose details were processed by the system were not informed by the council that their data was being used in this way, according to a 2015 response to a Freedom of Information (FoI) request on the service, with the council stating that this could prejudice the process.
The Hackney Citizen reported in October that the system, designed by private software company Xantura, cost the Town Hall £361,400 over four years, but has now been dropped having not "realised the expected benefits".
Darren Martin, vice chair of Hackney Liberal Democrats, said: "It is absolutely the right thing to explore how new technology can help improve services, especially in identifying vulnerable children who may need support.
"The real issue here is the complete disregard that Hackney Council showed towards people's privacy and their right to know how the local authority is using their data.
"Similar systems being used by other local authorities have been ditched for being inaccurate. In a future where algorithmic technology will be used more and more, people have to know exactly how their data is being used.
"I'm glad future plans to use a similar system to identify people at risk of defaulting on their council tax has been shelved.
"What we need now is an assurance that any future trial of this nature needs to be put to a public consultation with full disclosure of exactly what data is being collected and how it will be used."
According to FoI requests made by Hackney Liberal Democrats, the EHPS alerted the Town Hall to seven children who would benefit from early help support whom the council was previously unaware of, though the Town Hall said in October that the alerts did not prompt any action, but were run alongside the council's usual work.
The council refused to share information about the datasets used by the EHPS in October due to a request from Xantura relating to commercial sensitivity, which was subsequently dropped by the company in December.
It is understood that while the local authority had been "extremely mindful and alert" as to the potential for bias in a system such as the EHPS, the latest decision to drop the software has been made due to a "limited" amount of data being available through it, with "issues of variable data quality".
It is understood that characteristics such as race, religion, council tax band or citizenship were not provided to the EHPS system in any dataset, with the Town Hall saying in FoI responses that "specific analysis" would have to be made to provide statistics on how they would manifest in the system.
However, it is known that 17 per cent of alerts generated by the EHPS were for families on benefits, with welfare support status being one of the characteristics provided to the system.
Of the over £360k paid to Xantura for the EHPS, £91,400 was funded by the Capital Ambition Board as a London Ventures initiative, an innovation programme run by London Councils.
A Hackney Council spokesperson said: "At Hackney, we embrace innovation and are always keen to test out new approaches and developments in the use of technology alongside our current approaches, to further improve our services and the lives of our residents.
"In this instance, we worked with Xantura as part of a grant funded pilot to trial an Early Help Profiling System. The goal of the pilot was to explore how we might be able to use different data sets to help social workers identify children who are most at risk of maltreatment.
"At the conclusion of the pilot we had not been able to realise the expected benefits and decided to not continue beyond the pilot stage. We found that the data available was more limited than had initially been envisaged and issues of variable data quality meant that the system wasn't able to provide sufficiently useful insights to justify further investment in the project.
"We will continue to look at ways that adoption of new technologies can be used to support improved services for our residents and explore the potential to use data more effectively as part of that.
"The data used in the trial considered, for example, whether domestic abuse was recorded as having occurred in the home, whether any safeguarding alerts had been raised and whether our Youth Offending Team had been involved. This is information that social workers routinely have access to, and the system was not designed to trigger action. The intention of the pilot was to explore the potential to generate information that would enable our qualified social work team to consider whether an offer of early support might be helpful."
EDIT: This article was updated at 31/10/2019 to include further comment from Hackney Council (bottom paragraph).