Jennette Arnold 'overwhelmed' after being awarded Freedom of the City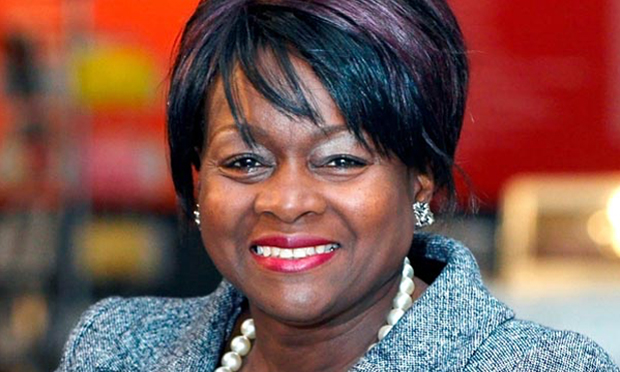 Hackney's London Assembly representative Jennette Arnold OBE is 'overwhelmed and delighted' after she was awarded the Freedom of the City at a ceremony at Guildhall last Friday.
The accolade is in recognition of decades of distinguished public service, which began in 1994 with a six-year stint as an Islington councillor, including a term as Deputy Mayor.
In 2000, Arnold started working on the London Assembly as a list member.
Four years later, she succeeded Meg Hiller, current MP for Hackney South, as the Assembly Member for North East London.
When she stands down from this role at next year's mayoral election, Arnold will have spent 26 years in politics.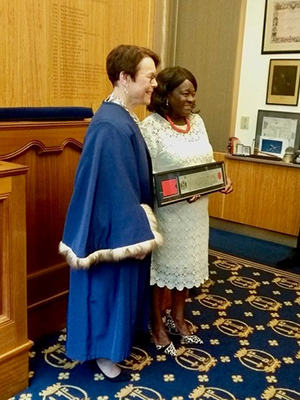 As an Assembly Member, she has fought hard on a number of issues which have shaped the capital.
She has been a member of the Metropolitan Police Authority, and served as chair of the Cultural Strategy Group, playing an important role in bringing the Olympic Games to London in 2012.
In her current role as chair of the Assembly's Education Panel, she has championed children with special educational needs and disabilities, pushing the government for more funding for schools.
She is also heading up campaigns to eradicate female genital mutilation in the capital and increase BAME representation in politics.
Before entering politics herself, Arnold worked as a nurse in the NHS after moving to the UK from the Caribbean island of Montserrat.
On her award, Arnold said: "This is a huge honour and I am both overwhelmed and delighted to be awarded the Freedom of the City.
"Throughout my career in public service, it has been a privilege to represent and campaign on behalf of my constituents across north-east London and work alongside some incredibly inspiring people.
"The timing of the ceremony during Black History Month is also significant, demonstrating how ancient traditions can remain relevant if they reflect the realities of progressive social change.
"In our capital, diversity will always be our strength and I hope to see many more people from underrepresented communities awarded the Freedom of the City in future years.
"I also hope this will be an inspiration to all young people of BAME heritage that they have a voice that needs to be heard and that they can make a positive and meaningful impact on their local communities."
Arnold announced in January that she will not seek re-election in 2020, saying the "time is right" for new challenges.