Town Hall puts month-long brake on consultation for Walford Road closure scheme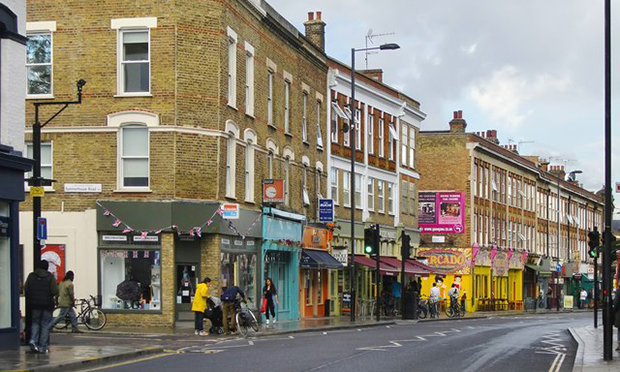 Hackney Council has delayed the consultation for a contentious Stoke Newington road closure scheme by a month after campaigners raised issues with the information being presented to residents.
A typo in the original data showed an increase of traffic to Stoke Newington Church Street by nine vehicles per hour, rather than the correct figure of 134.
The Town Hall has also sent residents further clarifying data showing that air pollution around schools was in fact lower than predicted in 2018.
The council has said that this "downward trend" means that the predicted small rises in pollution near schools as a result of the scheme, shown in independent modelling carried out by Cambridge Environmental Research Consultants (CERC), would be lower if a new model was carried out today.
However, campaign group CleanAir4Schools (CA4S) does not agree with this assessment, warning that the imposition of the scheme could see St Mary's and Grasmere school breach the legal limit of an annual mean of 40 μg/m3 of nitrogen dioxode (NO2).
CA4S member and air quality consultant Lucy Harbor said: "The data and assumptions upon which the council bases its claim that all schools will meet the legal limit if the scheme goes ahead, simply don't stack up.
"It's likely that the improvement in air quality in 2018 was entirely expected by the consultants who carried out the air quality model and that the impact on schools will be as bad as they predicted.
"So we do not believe the council has any justification in now saying that pollution levels are going to be met at all schools in the scheme goes ahead. There is simply no robust data that can back up that claim."
The Town Hall has accepted that it can not state "with 100 per cent certainty" that legal limits for air quality in school playgrounds would be kept to if the scheme were implemented, as a new model would have to be commissioned, which would be "extremely resource and time intensive".
However, based on the new data from 2018, along with other predicted improvements such as the extension of the ultra low emission zone and the roll out of cleaner vehicle fleets, the council has said that it "would expect" National Air Quality Objectives for schools to be met.
Walford Road area residents who want to see the closures go ahead expressed their disbelief at the consultation being extended, while continuing to suffer with the effect of rat running and antisocial driving in their narrow roads.
A spokesperson for Kids Sleep Safe, which supports the closures, said: "I fear this risks becoming an unnecessarily divisive issue. It shouldn't be. We all want to see local streets safer for kids and we all want to improve the air quality right across the borough.
"Speeding up next year's introduction of the ultra low emissions zone on Church Street is also something we all want to see. Together we should be putting pressure on Sadiq Khan to move more quickly.
"We're not going to make the kind of progress we need to, if we're always finding reasons to slow things down. If we're really serious about this – on child safety and cleaner air – we need to get going and get going now."
To allow residents the time to consider this additional information, the Walford Road consultation has been extended by four weeks and will now close on Friday 22 November 2019.
Cllr Jon Burke, Hackney Council's cabinet member for energy, waste, transport and public realm, said: "Following requests from local residents, we've sent additional data to everyone in the consultation area showing that air pollution (nitrogen dioxide) monitored at schools in 2018 was actually lower than predicted by our modelling, and correcting a minor typing error in one hourly vehicle count, even though the vehicles per day count for the road was correct in the document.
"In the interests of openness, transparency, and accountability, we've extended the consultation deadline by four weeks to allow residents the time to consider this information.
"People can also read the full letter we sent out at consultation.hackney.gov.uk."