Council crackdown on rogue landlords begins after new licensing powers approved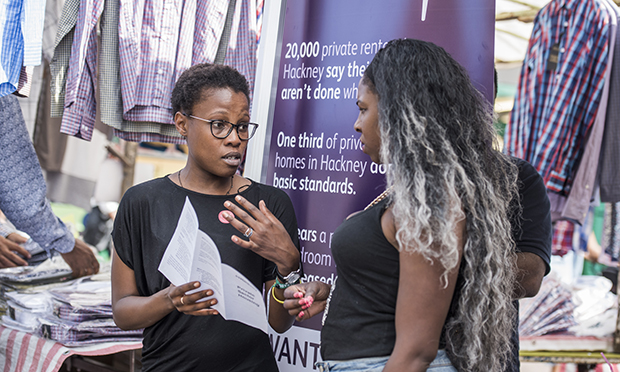 Rogue landlords in Hackney's hazard hotspots have been warned to expect "tough penalties" after cabinet signed off on new property licensing powers this week – marking the start of a Town Hall clampdown on the mistreatment of private renters.
Landlords of more than 4,000 privately rented homes in Brownswood, Cazenove and Stoke Newington wards need to hold a licence committing them to keeping properties safe and treating tenants fairly.
The council says one in five renters in these areas suffer from issues such as cold, disrepair or damp.
Income from the licence fees will be used to double the size of the enforcement team in charge of inspecting properties and working with landlords to ensure they meet the right standards.
The licensing team can now take tough measures against those who do not comply, including penalty charges of up to £30,000, prosecution which could lead to an unlimited fine, or a total ban on letting homes.
A similar crackdown on thousands of houses in multiple occupation (HMOs) began in the summer, with court dates for the first three offenders accused of breaching licensing conditions set for the new year.
Cllr Sem Moema, mayoral adviser for private renting, said: "For too long rogue landlords have been able to get away with exploiting a lack of regulation to profit from letting out homes in unacceptable condition.
"Our property licensing measures are addressing this imbalance, giving protection to thousands of renters who, by paying exorbitant rents just for somewhere to live, are already on the frontline of Hackney's housing crisis. 
"Landlords have long known that these changes are coming and – with plans to inspect every single property affected – those breaking the law can have no excuses when we issue tough penalties for not having the licence they need or bringing their properties up to scratch."
The measures are part of the council's Better Renting campaign, which is aiming to create a fairer system for renters across the country.
The Town Hall has also backed proposals to scrap Section 21 notices in an effort to prevent 'no-fault evictions'.