Burst water main submerges Queens Drive as firefighters evacuate residents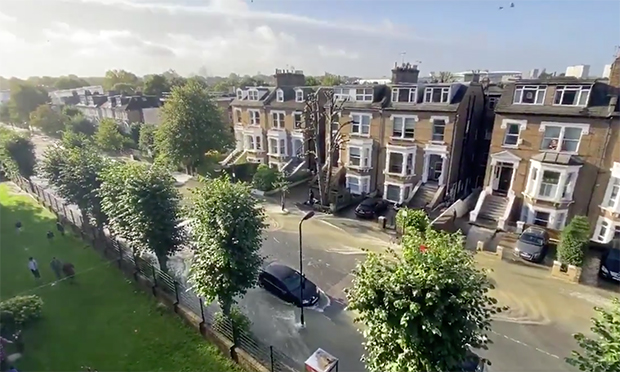 A burst water main has submerged the junction of Queens Drive and Princess Crescent under a metre of water this morning, with the flooding extending to Green Lanes.
Twelve fire engines with around 80 firefighters were called to Finsbury Park just before 8am this morning, with residents evacuated from basement flats that they say have been destroyed.
Hackney Council has said it will be opening a rest centre for residents whose homes are affected, with emergency services distributing drinking water as properties in the area are currently cut off.
Parkwood Primary School has also been closed to the lack of running water, with parents to be kept updated by the school.
Writing on social media, singer-songwriter and co-chair of Hackney Young Futures Jermain Jackman said: "My road has literally been turned into a river this morning.
"My neighbours' homes have been flooded, local school closed, and water cut off in my house."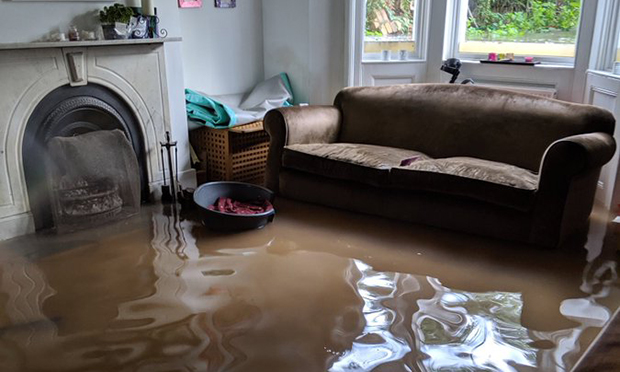 Hackney Mayor Philip Glanville (Lab & Co-op) said: "I have been in touch with key council teams who respond to incidents like this, as well as relevant cabinet colleagues.
"I also trust that Thames Water are on the scene."
The water company apologised this morning to any customers affected by the burst main, adding: "We've sent our specialist engineers to the scene as a top priority, and they will be working hard to get everything back to normal as soon as possible."
Thames Water has previously come in for heavy criticism in Hackney for the level of its response to flooding caused by a burst main in Lea Bridge, and assured the council and residents in March that it has developed a more robust approach to serious floods.
London Assembly member for the North East Jennette Arnold OBE said: "The scale of the flooding and the damage to people's homes has been absolutely shocking.
"This is yet another major incident in recent times caused by a burst pipe, causing huge disruption to the lives of local people and putting the most vulnerable in the community in a potentially dangerous situation.
"It has been clear for a long time that Thames Water need to take urgent action to properly invest in accelerating their leakage reduction programme to cut leaks and vastly improve their emergency response and communications strategies. 
"We would now expect Thames Water to be forthcoming with generous compensation payments to all those who have been adversely affected.
"I would like to extend my thanks to the emergency services who are working hard to evacuate local residents and distribute water, and Hackney Council who have opened up a rest centre."
For more information, visit Thames Water's help and advice here.