Dalston homeless hostel for over 600 people given go-ahead despite councillors' concerns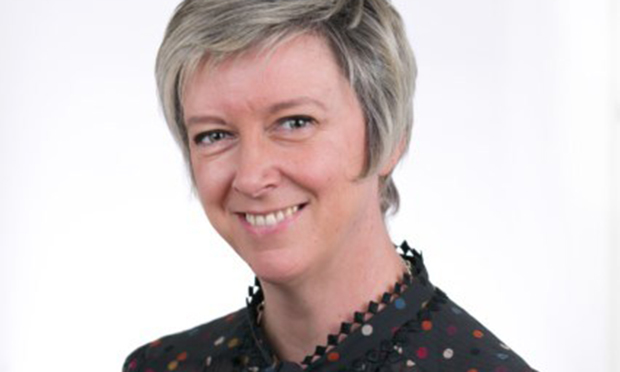 Plans for a new purpose-built, 292-room hostel for homeless families in Dalston have been given the go-ahead.
Blue Chip Trading Ltd and property developer Hezi Zakai will now get to work on building the hostel, which will be managed by the council and hold over 600 people once it is finished.
It will be fitted with workstations, a launderette, 24-hour security and free wi-fi.
However, local councillors and residents have spoken out against what the scheme represents, warning that while the building is classed as temporary accommodation, families' stays in the 20-square-metre units are likely to be anything but temporary.
Cllrs Polly Billington and James Peters (Lab, De Beauvoir) said: "The application continues to perpetuate the myth that this housing is temporary, yet we know that's just not true.
"Children go to school from hostels in our ward that they were born in. It makes it difficult to claim we are a child-friendly borough when families will live in such cramped conditions. 
"Yes, it may well be better than anything we currently have for families in this position. But it doesn't mean it's good enough. We wish we could build more permanent council homes to relieve this pressure and as a council we do all we can on that front." 
The De Beauvoir reps went on to hit out at the Conservative government for "a toxic mix of austerity, rising private rents, welfare cuts, job insecurity and precarious tenancies tip more and more people into a situation none of us would wish for". 
Both councillors said that they "looked forward" to seeing a management plan for the hostel, to ensure the quality of the facilities and that residents were treated with dignity. 
Though the rooms and rooms like them in other hostels are designed for short stays, families regularly find themselves living in the cramped units for two to three years at a time. 
Hackney currently has 3,200 homeless families living in temporary accommodation. 
Council officer Jan Clark told a planning committee meeting this week that the rooms in the hostel were designed as "good quality studio accommodation for families with nowhere else to go and who are in a housing crisis". 
Clark said: "Procuring accommodation for use by homeless households in the borough has been difficult for many years. The council is utilising accommodation in Croydon, Basildon and Harrow in order to fulfil its duty. 
"The impact upon households, particularly those with school age children, is enormous, often meaning the loss of support and additional travel costs. We want to keep Hackney residents in Hackney where possible."
Town Hall officers view the hostel plans as a move away from poor quality accommodation, with a particular focus on accessible rooms for people with disabilities, which are in short supply. 
Objector and nearby resident Bethan Thomas pointed to an August report by Children's Commissioner Anne Longfield, which contained stark warnings about children forced to grow up in temporary accommodation, of which there are 124,000 in England. 
Thomas said: "This development will not create safe accommodation, because occupancy will not be short-term.  
"This is a longer time period than most private rental contracts, and so this is not temporary housing.
"We understand the huge problems this council faces in providing accommodation to its vulnerable residents, but there have proven to be a myriad of problems with accommodation of this nature and density.
"To build a hostel like this one, when we know occupants will not live there temporarily, is irresponsible and short sighted."
Planning officers at the meeting underlined that the hostel was designed for families, moving to alleviate concerns that the plans could exacerbate reported problems with antisocial behaviour from a nearby hostel for sngle homeless men with alcohol dependencies.
Submissions from a local police officer warning of a potential rise in crime due to the proximity of multimillion-pound houses were sharply criticised by councillors judging the plans, with Cllr Katie Hanson (Lab, Victoria) calling the comments "absolutely outrageous…It's absolutely wrong that it should be talking about the value of neighbouring properties."
Planning officer Rob Brew said: "Regrettably there is a real need for this kind of accommodation, and that need is not going to be going away any time soon.
"This is considered a suitable location for the proposed hostel, subject to good management controls, which we think we can achieve.
"The proposal is well-designed, respects its context and will provide good-quality accommodation."