Lina Iris Viktor, Autograph ABP, exhibition review: 'An assertive reinvention of cultural identity'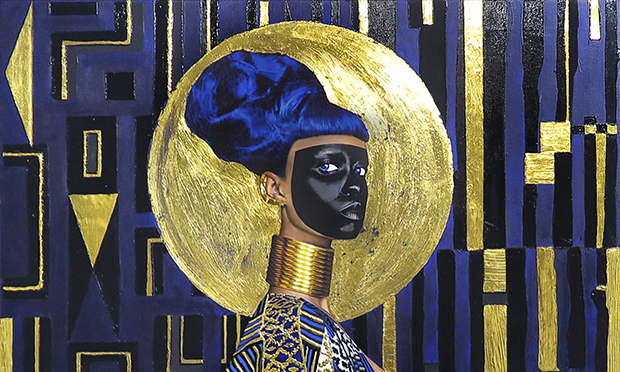 Darkness haunts, and attracts. Cultural memes of ethnic identity have for centuries been imbued with myths of light and dark, known and unknown, civilised and wild, and the resulting legends of descent are powerful shapers of how we understand our place in the world.
Lina Iris Viktor: Some Are Born to Endless Night — Dark Matter now on at Autograph gallery in Shoreditch includes over 60 works that explore how African and Western mythology has worked to mould identity.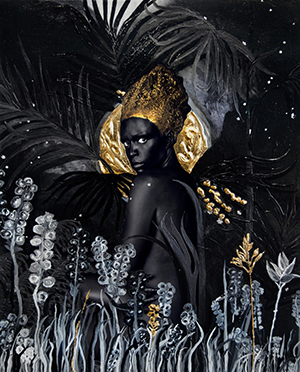 The Liberian-British artist's first major solo exhibition in the UK features images on canvas and paper created between 2015 and 2019 in which vibrant hues and liberal use of gilt yield visually arresting paintings that query cultural stereotypes and hijack demeaning portrayals of African identity.
Lina Iris Viktor uses her own body as form and canvas on which to project hues, materials and iconography: golden hair, a blackened torso, painted breasts.
Her re-appropriation of ideas such as the 'heart of darkness' evoke a wide variety of cultural references – from Klimt and Rousseau to Ofili and Ringgold.
The ground floor of the gallery is given over an immersive display of wall-mounted multimedia works amid rows of latticed wood panels and black-painted foliage that provides a jungle effect for the display of paintings from Viktor's Dark Continent, Black Ark and Constellations IX series.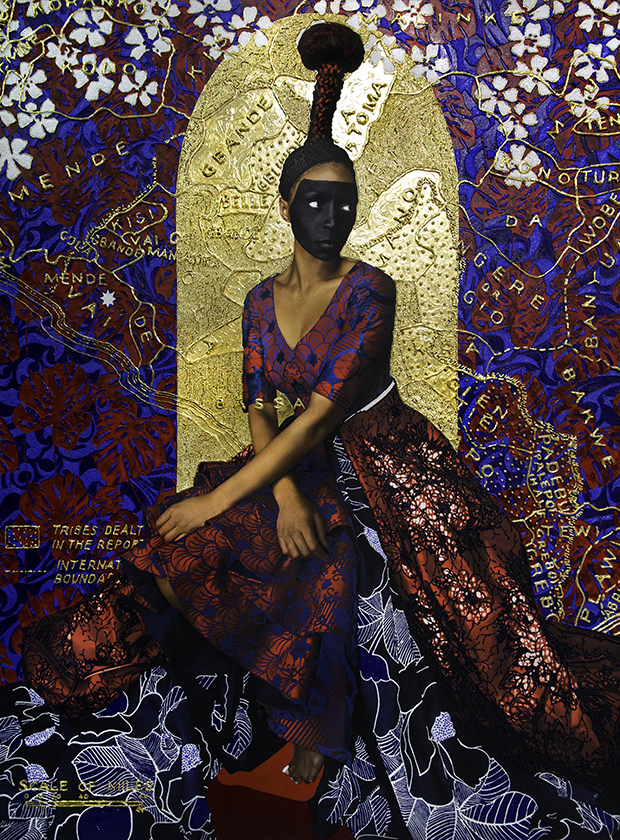 A smaller upstairs room contains a series of richly coloured images depicting the artist as the subject of a range of African myths of godhead in which regal poses position the female subject as an object of adoration and worship.
Works from the Syzygy and A Haven. A Hell. A Dream Deferred series are positioned between ultramarine blue space dividers in a layout that carves from the gallery a cluster of intimate sacred spaces for contemplation.
The viewer cannot but be awed by the bold colours and dramatic imagery in these works which offer an assertive reinvention of cultural and sexual identity.
Lina Iris Viktor: Some Are Born To Endless Night — Dark Matter is on until 25 January 2020 at Autograph ABP, Rivington Place, EC2A 3BA.