'Disabilities should never be a barrier to employment': Eight youngsters begin internships at Town Hall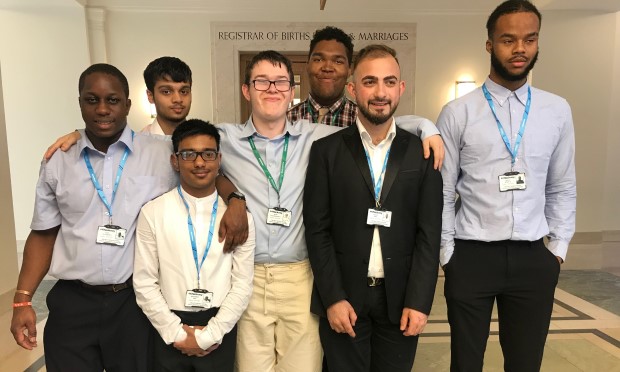 Eight local young people with disabilities or autism have joined Hackney Council's Project Search internship programme, which started this month.
The aim of the scheme is to give the youngsters a chance to build the skills, knowledge, and confidence required for paid employment.
The programme's successful launch in 2018 saw youngsters work at Homerton Hospital, but this year's cohort will learn all about the inner workings of the council, taking up placements in departments such as regeneration and even the Mayor's Office.
The interns, aged between 16 and 25, will spend their first few weeks in a classroom at the Town Hall, learning personal and professional skills to help prepare them for the upcoming work experience.
Twenty-year-old Adam Hollingsworth, who lives in Victoria Park, said: "I was encouraged to apply by my teachers at college and I'm so glad I did.
"It's my third day and I've already learnt so much, I'm really looking forward to the next 10 months."
The interns will also be taught core Maths, English and ICT skills while working alongside employees in a real workplace setting. They will also be supported by a job coach and tutor throughout the year. 
The council's employment chief Cllr Carole Williams said: "Through this scheme we are showing that disabilities should never be a barrier to employment. Our residents have so much to offer employers and bring to the workplace.
"Last year, we promised to help residents with disabilities develop the skills and confidence that will help them gain permanent and full-time paid employment. I am delighted that through this scheme we are able to showcase the talent of more of our young people."
To find out if your department or business could benefit from having a Project Search intern in your place of work or to find out more about Supported Internships, contact alison.miller@hackney.gov.uk