Hackney Central could get a second entrance in plans unveiled by Town Hall and TfL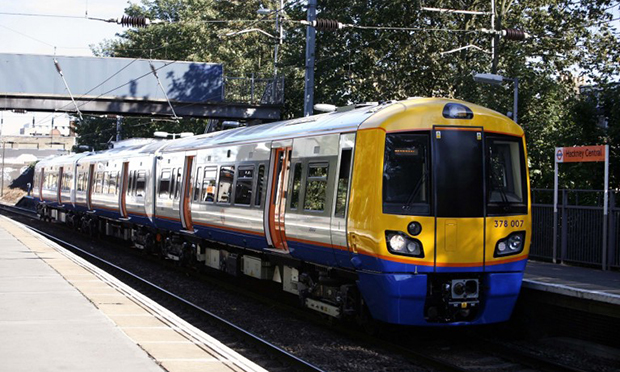 Hackney Central station could be set for a second entrance under joint plans announced today by the Town Hall and Transport for London (TfL).
The new access point, designed to alleviate congestion and overcrowding at the station, would be built on a spot on Graham Road currently occupied by Extinction Rebellion Hackney's 'guerilla garden'.
According to the council, use of the North London line has increased rapidly in recent years, with a further rise in passengers expected by 2031.
Town Hall transport chief Cllr Jon Burke said: "As anyone who regularly uses Hackney Central Station knows, it is often overcrowded and frustratingly busy, and the current single entrance and narrow footway is no longer fit for purpose. 
"If the number of passengers continues to rise as expected, overcrowding is only going to increase and could become dangerous."
He added: "While increased passenger numbers at Hackney Central Station is good news, demonstrating the increasing popularity of clean public transport – which is central to the council's ambitions for reducing polluting car use in the borough, this means that the time has now come to deliver the upgrade that the station desperately needs."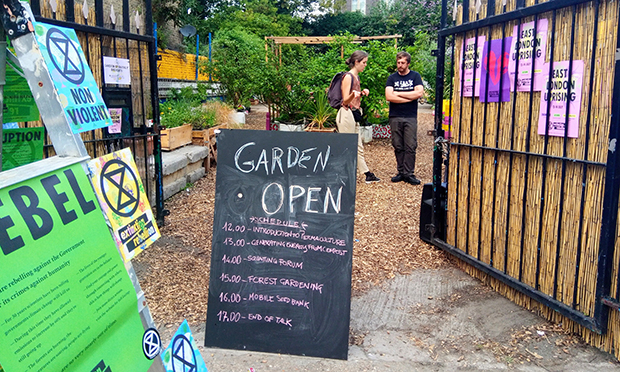 Rory O'Neill, TfL's general manager for London Overground, said: "[The second entrance] will provide customers with quicker and easier access to the station, something that is especially needed during the busiest times."
The proposals call into question the future of XR's 'guerilla garden', located on the proposed site of the new entrance.
The group took over the council-owned site in May and transformed it into a community green space, named the Garden of Earthly Delights, where campaigners have been planting flowers and running workshops on themes such as local food-growing and yoga.
On the garden's future, a Town Hall spokesperson told the Citizen: "The council invited in and had a constructive meeting with representatives of the garden where we explained the situation with the land and its future use.
"We are hoping to meet with them again in the near future to discuss the next steps now that exploratory work on the much-needed second entrance is due to start."
The need for change at Hackney Central was highlighted on the council's Hackney Conversation website.
Residents said the station was too small and congested, to the point that they felt unsafe or even chose to walk to other stations.
Initial feasibility work has already started on the project, which is being run by the council and TfL together with Network Rail.
Following ground investigations, due to start in October, construction on the project could begin next year once funding arrangements have been confirmed.
XR Hackney was approached for comment but hadn't responded by time of going to press.