Deputy Mayor warns residents about 'dangers' of online GP appointments' app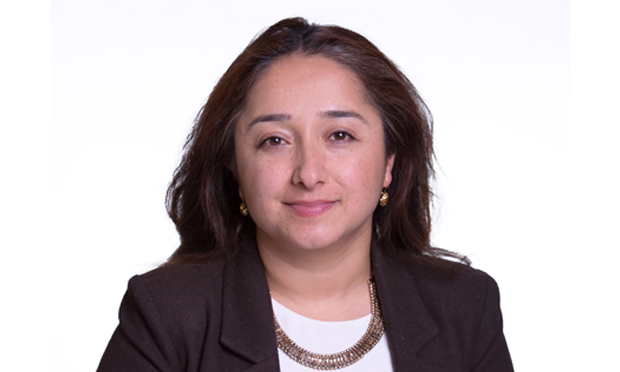 Hackney's Deputy Mayor has voiced her concerns that a private company's online GP appointments app could mean the death knell for some local surgeries.
Speaking exclusively to the Hackney Citizen, Cllr Feryal Clark (Lab, Hoxton East & Shoreditch) hit out at central government for allowing Babylon Healthcare to market the GP At Hand (GPAH) app to Hackney residents.
Concerns have been brewing in the Town Hall for months over the effect of GPAH, which top GPs have previously warned could financially destabilise local practices by tempting away younger patients.
Cllr Clark said: "We are a target because of our young population, and lots of people who are joining them have no idea that they are being deregistered from their own GPs.
"The biggest problem is that they will end up picking off the younger, healthier populations who don't often visit their GPs and that's the funding that usually covers people who have long-term conditions and need to see their GPs more often.
'I want to make our residents aware of the dangers of the issues that the NHS and local GP networks will face as a result of GPAH penetrating into the market. This is not the best option if we want to continue to maintain a really good network of local GPs.
"The worst case scenario is GPs having to shut down, and residents who don't have access to the internet losing out. That's the issue.
"The government's taken a really lax approach in allowing this. I'm all for introducing digital solutions to improve the experience of patients, but the approach is so lax.
"It's almost as if they don't care about the impact this may have on services and some of the most vulnerable residents. I find it really baffling."
As of July, 2,863 Hackney patients are signed up with GP At Hand's practice on Lillie Road in Hammersmith & Fulham, making up just under 1 per cent of the borough, up from 1,523 in October 2017.
The surge of GP At Hand patients into the Lillie Road practice has previously necessitated London-wide bailout had of Hammersmith & Fulham's health commissioning body, after the area's patient population suddenly increased without a concurrent rise in its budget.
According to reporting in GP newspaper Pulse, Hackney was selected by Babylon's media agency PHD Media as one of the best boroughs in which to target 20- to 39-year-old patients.
GP At Hand deny that they cherry-pick patients, and have pointed to a recent Ipsos Mori analysis of the app suggesting that as Babylon patients were previously registered at a wide range of other practices, the impact on any singular practice would be minimal.
A draft report analysing GPAH for the Health in Hackney scrutiny commission argues: "On the conclusion that GP at Hand would have minimal impact on any single practice, we would argue that the system impact however remains very significant indeed as [the NHS] found out when it had to backfill the gap in Hammersmith and Fulham's budget caused by the sudden arrival of GP at Hand. In short, the current funding system is no longer fit for purpose."
Speaking in January of this year, Paul Bate, Director of NHS Services at Babylon Health, said: "We are a private organisation that exists to provide accessible, affordable healthcare to every person on the planet. That's the stated goal.
"There are plenty of people who have much more complex conditions who are registered GP At Hand members. Our website explains we are available to everybody.
"We're there to support people's right to choose the service that works best for them. We hope that people choose us."
Cllr Clark added: "The NHS are not set up to aggressively market their services, and they're not set up to respond or regulate it. It's almost as like it's free-for-all at the moment, and expecting local CCGs and local systems to respond to it.
"Where you have the secretary of state flippantly making comments welcoming it without understanding the full impact of it, it shows you how little [the government] care about the impact this may have on the future of primary care."
Labour called for an inquiry into health secretary Matt Hancock's publicising of his own use of GP At Hand in November 2018, over claims he had breached the ministerial code by praising it.
The Hackney Deputy Mayor went on to call for City & Hackney clinical commissioning group (CCG) to "aggressively" promote its own services, in order to effectively compete with Babylon.
Prior attempts by NHS employees to warn patients of the potential impact of registering with digital services such as Babylon's have been frustrated due to strict rules over patient choice.
Council documents show that one Hackney GP who wrote an online letter warning his patients about the risks received an immediate response from GP at Hand calling for the letter to be moderated.
Cllr Clark's comments come as an influential scrutiny commission on health in Hackney are recommending the placing of leaflets in GP practices spelling out to patients that signing up with GP At Hand results in deregistration from their own practice.
It is understood that patients often seek to re-register with their own practices after sign-up due to the limited number of current locations for face-to-face consultations, which adds to the workload of surgeries.
The commission also highlights the possibility that a lack of new locations could lead to patients being referred into A&Es, putting undue pressure on local services and budgets.
In an analysis of GP At Hand's business model, the commission balances those describing GPAH as a market disrupter in the vein of an Uber, with other critics who would argue that "there is no real 'market' and that instead a parallel economy [is] being created."
The report, currently in draft form, also warns that the app is also drawing away younger GPs to work for Babylon, who are attracted by the flexibility of the work at a time of crisis in doctor recruitment.
A recent Ipsos Mori analysis of GPAH came to the conclusion that the take-up of the app proved there was an unmet need for the type of service it provided, finding also that GPs "appear very satisfied" working for Babylon.
The analysis reads: "In addition to the better work-life balance they feel they have achieved, they are also positive about the support and development opportunities provided.
"While GPs noted that their relationships with colleagues were affected by the GPaH model, on balance they were positive about its impact."
Ipsos Mori went on to warn of "downsides" to the model, pointing out that Babylon GPAH GPs will "often be living and working outside of the communities to whom they are providing care, with implications for their
understanding of the community and the local services."
A Babylon spokesperson said: "Babylon GP at Hand is open to any patients who choose our service, regardless of age, sex or health. We offer everything that other NHS GPs offer, but with the advantage that patients can usually get a digital consultation within two hours, often within 30 minutes, 24/7/365.
"For those with greater need, such as complex mental health issues or multiple medical problems, we also have a Care Coordination team. This multidisciplinary team means each patient can be assigned their own Care Coordinator and GP and provides continuity of care for our most vulnerable patients.
"The NHS Long-Term Plan has called for new ways to tackle the problems being faced by patients trying to access a doctor, and Babylon is focused on doing just that. The GP at Hand service allows patients to see a GP as soon as they need one without being restricted to clinic opening times. In fact, 40% of GP at Hand's consultations are done outside of traditional clinic opening hours. 60,000 patients have chosen to join Babylon GP at Hand, largely because they could not get the service they needed at their old GP practice.
"Babylon GP at Hand uses less NHS money to offer an even greater service. Every NHS GP practice is paid through a Carr-Hill formula that weights payments by age, gender and health so that practices are paid depending on who registers with them. As many younger people have chosen to join Babylon GP at Hand, we receive approximately 40% less funding per patient than the national average, but we still offer more than 3 times the contracted hours by being open 24 hours per day, every day."
The Department of Health was approached for comment, but had not responded by time of going to press.