Rooftop Potemkin Theatre battles through noise concerns to secure council go-ahead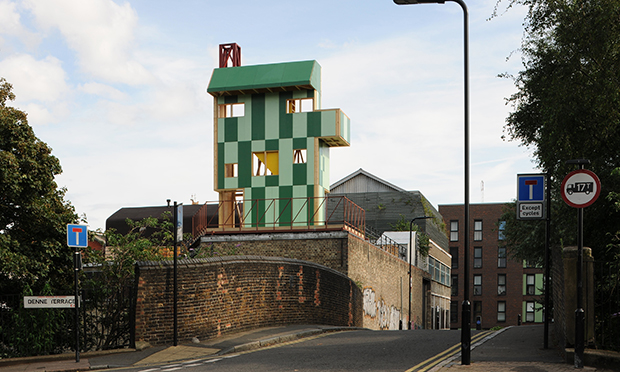 A theatre and cinema at long-standing arts venue Hoxton Docks has been given the go-ahead by councillors.
The Potemkin Theatre has now successfully assuaged fears of noise nuisance sparked amongst its neighbours when it first announced its open-air performance plans.
Film buffs will now be donning bluetooth headphones to take in the upcoming programme of European films inspired by cities, kicking off with Paolo Sorrentino's The Great Beauty this Sunday at 8pm.
Theatre producer Roland Smith said: "I think it's really exciting that the committee and the local residents we've been speaking to are really enthusiastic about the potential for this year's programme, and for how we'll be able to develop it in the future, given the scope of different activities we intend to bring to the area.
"There's a scope of different activities we intend to bring to the area. There will be a series of talks and magazine launches during the day, and next weekend we're running mainly European films all inspired by cities and architecture.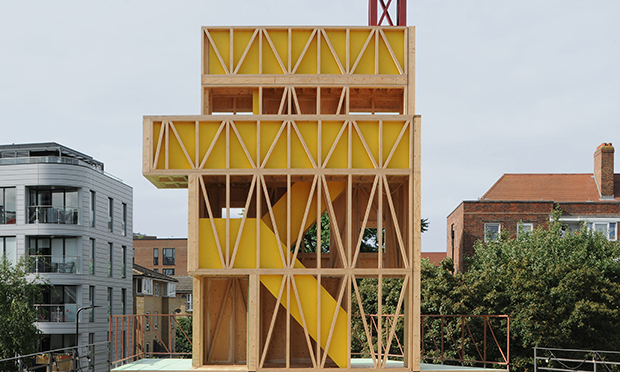 Venue owner Harley Gray said: "There is an appetite for these kinds of cultural events in Haggerston. Ultimately, we want to open this up to our doorstep and our neighbours.
"It's almost a local cinema. For as long as possible we want it to be as open and inclusive to the community and to promote as much culture as possible."
Things looked dicey for the venue at a late-running council licensing meeting when it became clear that its acoustic report had been commissioned on the understanding that films would have an external sound system.
Debate at the meeting became Kafkaesque when Smith and Gray were informed that the report could tie them into carrying out hundreds of thousands of pounds worth of sound-deadening works, a redundant exercise as all film showings will now be carried out in perfect silence.
The Antepavilion award-winning Potemkin structure was imagined as a cross-section of a theatre as well as being inspired by the ramshackle house of Monsieur Hulot in Jacques Tati film Mon Oncle.
Audience members will watch performances with the Potemkin as a backdrop either from the roof itself, or by looking across the canal.
The Potemkin's name references eighteenth-century Russian military leader Grigoriy Potemkin, who was known to have constructed false villages in a bid to please Catherine the Great.
The inaugural arts programme taking place around it will conclude with a symposium on immersive theatre and design, curated by artist and illustrator Becky Brown and involving members of the team behind immersive theatre company PunchDrunk.
Local councillor Ajay Chauhan had taken an interest in the Potemkin, pointing to previous noise nuisance emanating from late-night events at the venue in years past.
Cllr Chauhan said: "Noise travels. I live in Adelaide Wharf, and when you have people going at 11 o'clock at night, you can definitely hear them.
"I'm happy to give the venue a second chance, but I think the licence should only be extended for a year."
Gray said: "This is for the benefit of the culture of Haggerston. We are doing more than anyone else is doing in terms of bringing culture to the local people.
"I'm a bit disappointed with the objections that we had. Yes, okay, it's been run in a different manner over the last ten years, but everything needs to be taken on its merits.
"If you look at what's been created there, Columbia and Brunswick Wharf are leading the way for interesting cultural developments in the area."
Licensing committee chair Cllr James Peters said: "We will grant the licence. We would normally expect the acoustic report to come to officers before we grant a licence like this, particularly as we've heard lots of concerns on noise nuisance.
"However, we are taking into account the changes that have been made.
"We do need to be satisfied that there are protections and that people and their children's lives won't be disrupted by the next twenty months or so.
"We hope that this will bring wonderful culture and arts to Haggerston, and please, please try to run your business in a way that doesn't cause nuisance to your neighbours."
Click here to see what's on at the venue.