Health boss to be quizzed over claims commissioning body's 'days are numbered'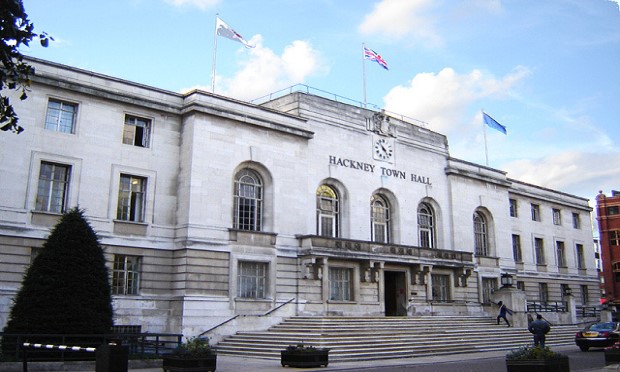 The managing director of the body responsible for planning all health services in Hackney and City of London is to be grilled by councillors over recent claims that his organisation may undergo a sweeping change.
David Maher, MD of City & Hackney clinical commissioning group (CCG) will appear in front of councillors on 12 September to address claims that his organisation could be set to merge with other CCGs in NE London.
The speculation has provoked concerns from campaigners and watchdogs in the borough over whether the move would see a full public consultation.
City & Hackney, in response to detailed questioning from Healthwatch Hackney, said that it would "be completing extensive engagement with partners, especially residents and patients."
Carol Ackroyd of Hackney Keep Our NHS Public said: "It is likely that the lack of full consultation on these merger proposals will be the subject of judicial review in a number of other areas.
"I trust that the council and scrutiny commissions will take all action necessary to demand full consultation on these proposed mergers."
Jon Williams, executive director of Healthwatch Hackney, said: "'It is vital public involvement, local accountability and transparency are not lost with creation of any super-CCG for north east London.
"We want to see open conversation with City and Hackney residents about how NHS services will continue to be accountable and responsive to residents."
Healthwatch have further argued that any merger with neighbouring CCGs would end any distinct legal duty to City and Hackney residents, which could "potentially weaken local accountability and shift away from local decision-making in health services."
City and Hackney have said that an "Integrated Commissioning and Care" process has been on the go in the area since 2017, with its new Neighbourhoods programme aiming to provide more locally tailored and financially efficient care.
The CCG is of the view that having a single structure will present an opportunity to build on the integration already achieved locally, as well as improving outcomes for residents.
The organisation has guaranteed that it will "involve residents in discussions" on service delivery in the area, and that the way care is provided will not be affected by a merger into a single organisation.
The NHS Long Term Plan requires the organisation to operate as a so-called Integrated Care System (ICS) across North East London by 2021, as well as enforcing efficiencies from commissioning administration as part of increased funding for frontline care.
The CCG is part of the North East London Commissioning Alliance, which was created in 201718, and also includes Newham, Tower Hamlets, Waltham Forest, Barking and Dagenham, Havering and Redbridge.
A City and Hackney CCG spokesperson said: "We will be engaging with key stakeholders, as well as our provider and local authority partners. Having a single CCG will allow us to reduce administration and focus on developing truly integrated systems at a place level.
"City and Hackney have already made significant progress in developing those integrated local accountability structures through its Integrated Commissioning Board.
"The regulations require NHS England to review the extent to which we have sought the views of our population and our member practices when deciding upon the application to move to a single CCG, which is not due until next year.
"We consider that the arrangements we are already making to seek these views will meet NHS England's requirements and our legal duties, but we will continue to liaise closely with NHS England prior to submitting our application."