Town Hall cancels Stoke-on-Trent move for homeless single mum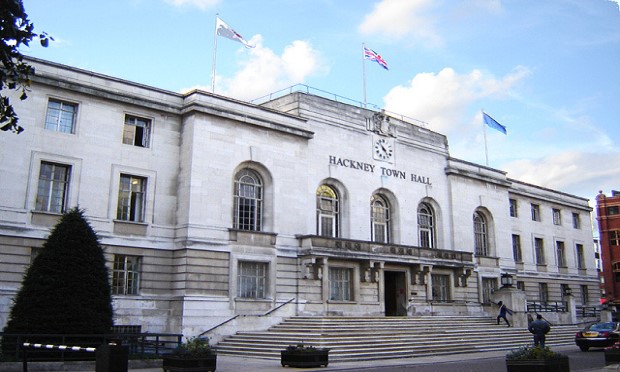 A single mother and abuse survivor facing a choice between moving to Stoke-on-Trent or being declared intentionally homeless has for now been allowed to remain in Hackney by the Town Hall.
It was reported on 22 August that 34-year-old mum Zehra, who survived an attempt on her life by her husband while she was pregnant and subsequently fled to the UK from Turkey, had been given a matter of days by Hackney Council to make her decision.
It has now emerged that the council have changed tack, having received a supporting letter from a local women's centre where Zehra is receiving counselling warning that a move on such a scale could jeopardise her recovery.
However, Town Hall correspondence makes clear that Zehra still faces the possibility of being made to relocate away from her support network of friends and family, saying that "an offer further afield may be suitable in the future".
Zehra said: "I'm still wondering if they're going to make this offer again. The stress is never finished. It's still so stressful, I can't even focus on anything else, because I know this situation is going to happen again.
"Now I know I have to focus on finding a job, because my solicitor told me if you're in employment they can't make this kind of offer again, but if I can't find one, I don't know what will happen.
"What makes it hard is that I don't know where I'm going to be living next, so it's hard to apply for a job. It's left me feeling very insecure. How you can mess with a single mother like this? I don't know how they do that."
Zehra was a primary school teacher in Turkey, and hopes to go back to the classroom as soon as she can in the UK, though she will have to start out as a teaching assistant.
Council correspondence makes clear that she faces a "lengthy wait of several years" for social housing, and encourages her to "self-source" a private sector property.
It was reported in May that the Town Hall had given Jess, a single mother who was seven months pregnant at the time and a survivor of an abusive relationship, a matter of hours to choose between a move to Staffordshire or intentional homelessness.
Following a review of Jess' case after she approached Hackney Community Law Centre and the Citizen, the offer was withdrawn until she had had her baby.
Hackney Community Law Centre has said that those most likely to be moved are single parents with younger children, usually mothers, who are less likely to be in work and less likely to have ties to local schools, though the Town Hall says it will seek suitable accommodation "for all residents to whom it owes a housing duty, regardless of ethnicity, gender, sexuality or faith".
Jane Williams of the Magpie Project, which supports mothers and young children in temporary accommodation, said: "It shouldn't have to go to the press, and there should be no difference between how people are treated who go to the press and those who haven't.
"What we're finding over and over is that you have to call out every single case if you want it to be different.
"People who haven't got the resources or the contacts or connections or mental space to go to the press or find an organisation to support them should be getting the same treatment across the board."
The Settled Homes Team – previously the Move On Team – was established in 2017, and Hackney Community Law Centre (HCLC) has said that it has been "inundated" ever since with homeless families who face "final offers" of private-sector accommodation miles away from London.
The Town Hall has said that originally the Team was used "to support people who wanted to move into settled, private rented accommodation which met their specific needs and wishes, inside and outside of the borough", but that as the housing crisis worsens, they have increasingly been approaching people who do not want to move.
Housing needs boss Cllr Rebecca Rennison says that the council "reluctantly" carries out the policy due to central government not matching local housing allowance (LHA), the rates used to calculate housing benefit to tenants renting from landlords, to local rents.
Hackney Council was approached for comment on the withdrawal of Zehra's offer of a Stoke-on-Trent property, but had not responded by time of going to press.
A spokesperson said on 22 August: "Hackney is facing an unprecedented housing crisis, with 13,000 families now on our growing housing waiting list, 3,000 households living in hostels, bed and breakfasts and other temporary accommodation, and a 40 per cent increase in the number of families coming to us for help with homelessness since the Homelessness Reduction Act came in 2018.
"Despite the huge challenge of finding even interim homes for these families in Hackney, we have been able to place two thirds of families in temporary accommodation here in the borough.
"Where we have no choice but to use accommodation elsewhere, we always work closely with the family to ensure any care, support or medical needs are taken into account, and do what we can to assist them with relocating."