Town Hall introduces glyphosate 'no-spray' zone in Homerton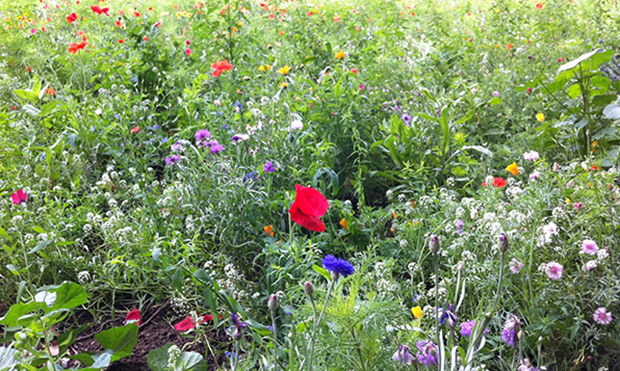 Hackney Council is to stop spraying controversial herbicide glyphosate on a trial basis across 20 streets and four estates in Homerton.
The news comes three months after hundreds of children and parents staged a 'die-in' on the Town Hall steps to protest the council's continued use of the weedkiller, which continues to provoke public health concerns around the world.
The trial programme, which began earlier this summer, comes as the latest step in a 'new approach' to glyphosate announced in September of last year.
According to the Town Hall, this has seen the amount used on its streets reduced by 50 per cent since May 2018 by spraying three times a season, rather than four.
Nick Mole, policy officer for the Pesticide Action Network, said: "Hackney is to be commended for taking this bold step to stop the spraying of herbicides and allow nature to flourish across the borough.
"Reducing exposure to potentially harmful pesticides can only benefit the citizens and biodiversity of Hackney.
"This really is a model for other councils across the UK to follow if they are serious about reducing and ending the use of herbicides and restoring and improving urban biodiversity that will benefit this and future generations. Bravo Hackney."
Gerry Tissier, chair of campaign group Daubeney Fields Forever, called the decision "visionary", adding: "It means we can add more colour to the E5 neighbourhood – planting around pavement trees and seeding wildflowers in small spots of earth.
"It is tremendously exciting to see the diversity of plant life now growing wild in the spray-free area. Where possible we need to embrace nature not attack it. We can start by just letting the plants grow."
Glyphosate has been at the centre of a number of landmark court cases in the US after agriculture giant Monsanto was found liable for its products causing cancer, as well as being linked to a decline in biodiversity.
Other measures put in place by the Town Hall to address glyphosate's use include removing weeds in town centres by hand instead of chemically, stopping glyphosate spraying in more than 100km of its high streets, and reducing the number of sprays per season from four to three.
The council faced questioning during the recent die-in as to why it has not so far ended the use of the herbicide entirely, as it was in Hammersmith and Fulham three years ago.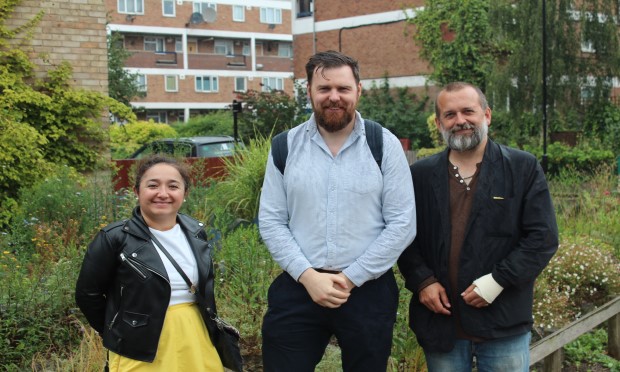 However, Cllr Jon Burke (Lab, Woodberry Down), cabinet member for the public realm, has claimed that the Daubeney no-spray zone could be unique in the UK, as glyphosate spraying in its case will not be replaced with biodegradable alternatives, which still remove plants that support insect populations.
No herbicides of any kind, including glyphosate, will be sprayed in the Daubeney area while the council assesses the impact of a reduction in its use on accessibility of the borough's pavements, though some campaigners have called for the Town Hall to go further.
Fashion designer and campaigner Katharine Hamnett said: "Hackney are cutting it down, but what about getting rid of it altogether? Where has the council been?
"Their first duty is protecting their citizens, and they are exposing young children, pregnant mothers, everybody of reproductive age, and our pets.
"There's an obdurate resistance to getting rid of it completely. Just get rid of it, stop spending the borough's money on poison that we don't need. Let's have it spent on schools, youth clubs and play centres."
Cllr Burke said: "The use of herbicides has a significant impact on the environment by removing plants that are an important food source for a wide variety of native insects.
"We not only face a climate emergency, we also face the related emergency of collapsing biodiversity that is increasingly referred to as the 'sixth mass extinction'.
"By radically reducing the spraying of herbicides, Hackney can increasingly create the conditions in which insects thrive.
"We believe the new 'no-spray' pilot – located in the 10xGreener area around Daubeney Road – will provide important insights to enable us to expand further glyphosate removal across the borough.
"However, we also know that our residents expect high standards of maintenance and the trial will help us judge how we can best reduce our use of herbicides while also ensuring pavements remain free of obstructions for people with sight or mobility issues.
"That's why I'd urge residents in the area to get in touch with the council to let us know what they think."