Hackney ranked greenest London borough and third in UK for emission reductions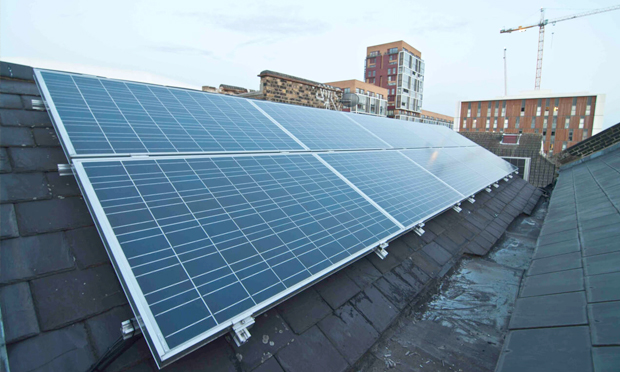 Hackney has been ranked as the greenest region in London and third in the UK for CO2 emission reduction.
Over ten years between 2007 and 2017, the borough reduced its emissions by 1.75 tons of CO2 per person, according to figures from the Department for Business, Energy and Industry.
While this dip of 43 per cent was not quite as steep a drop as those of other boroughs such as Lewisham or Harrow, Hackney's final output of 2.32 tons of CO2 per person is far and away the lowest in London, and the third lowest in the whole country.
George Chalmers, CEO of energy-switching company Migrate, said: "It's great to see so many London authorities in the top 30, which is likely a result of efforts to improve air quality in the city like moving to greener public transport services and encouraging the uptake of electric and ultra-low emissions vehicles.
"The move away from fossil fuels to a renewable national grid will also play a key role in helping the UK to hit its climate goals.
"With even large suppliers now committing to supplying 100 per cent renewable electricity, energy customers who want a green energy tariff have more choice than ever before."
Migrate added that the area's low emission levels will have been aided by Town Hall schemes to encourage walking, cycling and electric vehicles.
Samir Jeraj of Hackney Green Party said: "This is a great achievement for the residents of Hackney and very much reflects conversations we have on the doorstep.
"All over Hackney, people are taking action on climate change and together we can take the radical action needed to ensure a future for our communities."
Green Party activist Dr Alex Armitage added: "It's fantastic that we are living in the most climate conscious borough but we mustn't rest on our laurels.
"We need to continue our CO2 reductions but we also need to innovate and show leadership: not just for the rest of London but the whole world."
The figures take into account industrial, commercial and domestic electricity and gas usage, as well as car and diesel train emissions and agriculture.
The Town Hall has pledged to reach net zero emissions across all of its functions by 2040, having voted to declare a climate emergency back in June as the Intergovernmental Panel on Climate Change urged governments to prevent the disastrous impact of global warming going above 1.5C.
The council is also in the early stages of putting together a municipal renewables-focused energy company, as well as committing to source its energy from 100 per cent renewable sources by 2020.
Hackney Council were approached for comment, but had not responded by time of going to press.