Council forced to cut back Hackney Today after court rejects its appeal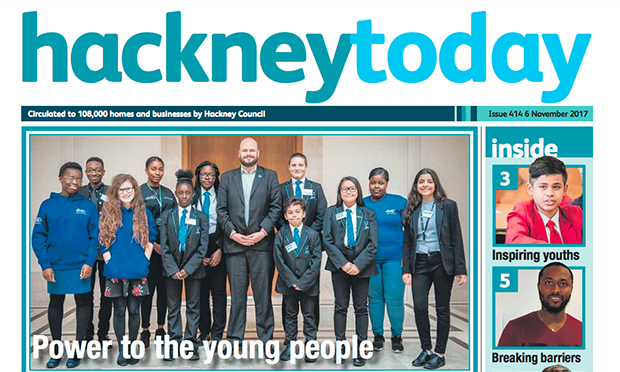 The future of controversial freesheet Hackney Today is uncertain after a judge rejected the council's request to appeal over how frequently it can be published – leaving the Town Hall out of legal options.
The council has spent upwards of £33,000 in challenging a government order for it to follow the guidance of the Publicity Code and put out its freesheet on a quarterly basis rather than fortnightly.
A judge said back in June that it was "difficult to see" how Hackney Today's frequent rate of publication would not compromise the aim of protecting the local press.
Yesterday, the council announced that its appeal had been thrown out, and that it is now "considering options on how we replace fortnightly publication" of the freesheet.
Hackney Citizen editor-in-chief Keith Magnum welcomed the Court of Appeal's decision.
He said: "Now in its eleventh year, the Hackney Citizen is the borough's only free independent news publication, and following the demise of the council's freesheet, Hackney Today, we have the largest circulation.
"We've always been totally free in print and online, but advertising revenues are falling. Our high quality journalism is produced by a very small team on a shoestring budget.
"We have always done our best to keep our readers informed about what's really going on in the borough, and to hold local politicians to account by asking them difficult questions and getting answers.
"We will continue to report as thoroughly as possible on council matters in the interests of local democracy and good governance.
"The fact that we are no longer forced to compete for advertising with a taxpayer-subsidised, so-called fortnightly freesheet is welcome news."
Hackney Today was funded by taxpayers to the tune of around £300,000 a year, with some of that clawed back through advertising.
In a statement responding to the court ruling, Hackney Mayor Philip Glanville said: "It's extremely disappointing that we will no longer be able to publish Hackney Today fortnightly.
"As well as saving the council tens of thousands of pounds by not having to pay to advertise statutory notices in the local press, it was by far one of our most effective and popular ways to communicate with our diverse communities."
He added: "It contains different editorial content to local newspapers, and has been invaluable to the council in supporting people during austerity, informing them about complex issues and promoting community cohesion.
"There is also nothing else out there that gives so much space to celebrating the wonderful diversity at the heart of Hackney. The borough will be a poorer place without it."
The Mayor said taking legal action was "not something the council did lightly", and went on: "We are now considering our options on how we replace fortnightly publication of Hackney Today, and strike the best balance between cost and keeping as many residents as possible informed about council services, consultations and policies, what opportunities and support is available to them, and aware of the work of our public sector partners and local charities and community groups."
The council recently put out a publication called Hackney Life, purportedly to comply with the government's directive, though it could not confirm whether this will permanently replace Hackney Today, or how frequently it will be published.