CASA Festival, Dalston: 'A Latin American fiesta that reminds us why diversity is so vital'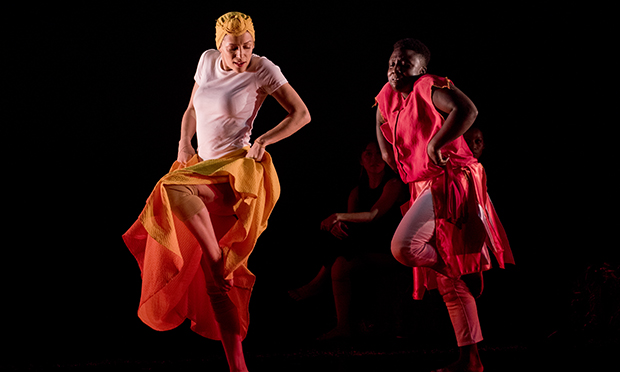 Daring, honest, and badass. This is the essence of CASA Festival, London's largest celebration of Latin American arts, which took place across two weeks in July in Dalston – at the Arcola Theatre, Rio Cinema and the Curve Garden.
CASA is an arts organisation which aims to shed light on theatre, dance, music and film that might otherwise be left unseen by UK audiences.   
This year's festival, the 10th edition, boasted performers, writers, and directors from every demographic, with people of all genders and ethnicities exposing different experiences and narratives.
Here, we look at three performances, all staged at the Arcola.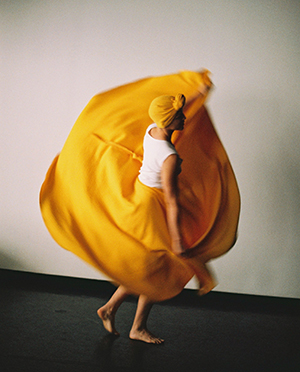 Rumba, hip-hop, and feminism are the prime elements of Ladylike, which opened the fortnight.
This powerful and honest performance uses dance to explore sexual abuse, gender roles, and fatal attractions.
The choreography by Ella Mesma transported the audience to a space of intimacy, exploring daring issues and often difficult emotions. 
Dancers Anna Alvarez, Azara Meghie, Hsing Ya Wu and Lucia Afonso used their bodies to transport us to the most intimate moments of women's existence – each of them depicting a different diaspora.
Hsing Ya Wu circles the stage in a form-fitting dress and high heels, calling out for someone or something in the distance, before performing a strip tease that evokes a surprising flurry of emotions.
From her purse she extracts the same spices used to cook chicken before sensually dowsing herself with them.
Wu soon becomes the chicken, tied in rope, and subjected to the male gaze. 
Her dance with the rope constricts her entire body in a quirky but heartbreaking reference to a woman finding herself subjected to what is considered appetising by men, and society. 
Ladylike has been performed at the Women's Leadership Conference in New York City, VAULT Festival London, and was runner up in the Lukas awards for Best Production in 2018.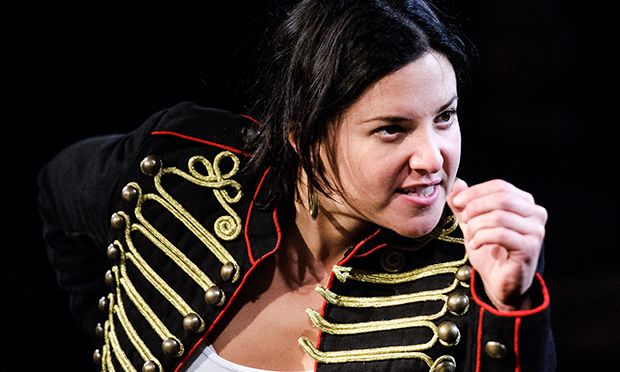 Manuelita is a one-woman show that exposes the side of a not-so-impartial narrative of Latin America's liberation.
The story is told from the point of view of Manuela Sáenz, lover of Simon Bolivar, the Venezuelan soldier and statesman who led the revolutions against Spain. 
Tamsin Hurtado Clarke plays the fiery and multi-faceted Manuelita. She fills the stage with the help of the music by acclaimed Chilean guitarist Santiago Jara Astaburuaga, and props from a backpack which hangs off a lonely chair. 
Manuelita starts by reminding us that her legacy, like many women's throughout history, has been reduced to one insignificant sentence in her lover's biography.
"I am described as his lover," she complains. "Even though I was the one who was married!"
In typical Latin American storytelling style, Manuelita embodies a staggering amount of characters from her life and travels, starting from when she was a young girl in Ecuador growing up in a small village, attending a Catholic school, and engulfed by the gossip of old women commenting on her 'unladylike' ways.
Hurtado Clarke's performance changes with the stages of Manuelita's life, and leads the audience to understand the reasons behind her passion for the revolution. 
Manuelita takes a leading role in the revolt against Spanish rule by gathering information, distributing leaflets, and protesting for women's rights. She also joins in the fighting.
Manuela Saenz put her life and reputation at risk for the cause, at a time when women were not expected to take part in politics or war.
She later received the Order of the Sun, honoring her services in the revolution, but remains unnoticed by history. 
Directed by Scarlett Plouviez, this powerful play brings to light societal, political, and gender-based prejudices with humour and guts.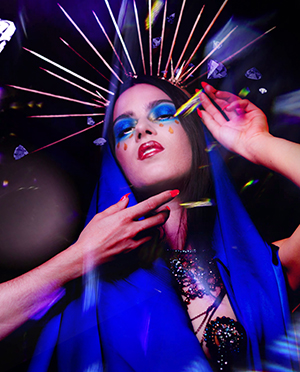 Writer and dancer Joana Nastari gives an unforgettable performance about her experience as a sex worker in Fuck You Pay Me.
The show gives the audience the chance to have a peek into a life and a story that is often left untold.
"Are you ready to watch one show about sex work and feel good about yourself for the rest of the month?" Nastari jokes. 
Nastari's autobiographical character avoids her phone, buzzing with messages and missed calls between her dancing, drinking, and flirting with potential customers.
Her performance will have you laughing, crying and feeling angry at yourself for never having considered the complexities of this profession.
The heart-warming scene when Nastari manages to tell her Catholic Brazilian mother about her brave occupation will leave you in tears. 
'Why would I be disappointed in you?', we hear from a recording of her mother's reaction during their phone call. Acceptance is the best endpoint of this performance.
'Stigma kills', reads one of the placards held by Nastari as she takes in the standing ovation at the end of her performance. Indeed, the play challenges all preconceptions, stereotypes, and prejudice that is usually associated with sex workers. 
CASA Festival has proven to be a hub for inclusion, diversity, and progressive politics. It comes at a time where this kind of space of acceptance is needed to remind us how the mixture of people from different backgrounds create wonderfully daring things.