Hackney rated bottom in England for 'liveability' as activists call for change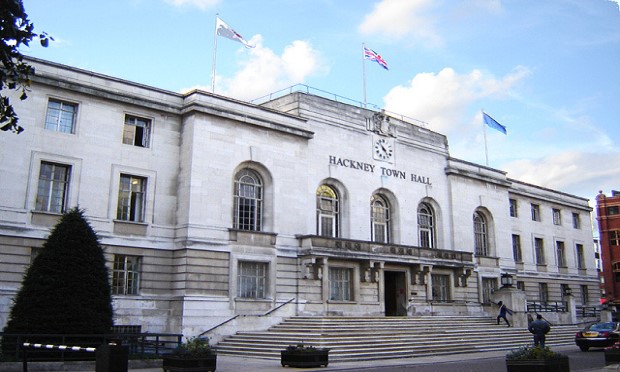 Opposition activists in Hackney have urged the council's Labour administration to borrow more money to build social and affordable housing.
The calls from Hackney Liberal Democrats come in the wake of a report by a former government economist which places Hackney last in England on its Liveability Index.
The Your Housing Group report measured local authorities in 'opportunity', 'desirability' and 'affordability'.
The borough's expensive houses and rents, combined with its comparatively low incomes, below-average employment rates and higher levels of domestic burglaries, left it propping up this year's index.
Ben Mathis of Hackney Liberal Democrats said: "If Hackney wants to get off the bottom of the league table, it will need to invest in a big way on social and affordable housing using innovative models to borrow to build that the Lib Dems have long called for, and get going on investment now government rules have changed giving local authorities more freedom to borrow.
"But crucially what this report highlights is that this needs to be part of a coherent plan that actually listens to residents and works on improving outcomes for those at the lower income end.
"Just moving a bunch of rich graduates into executive rabbit hutches massages the average figures, but it does nothing to improve employment and income opportunities for the left-behinds."
Mathis went on to tell the Town Hall to improve access to key services, underlining the importance of employability training, English language and numeracy courses, and upskilling for residents.
The activist said the council needs "a better strategy to diversify the employers we attract who will employ people on decent wages beyond just computer programmers and graphic designers".
He added: "There needs to be much more diversification in the investment we attract to the borough and reaching out to similar boroughs to Hackney and working on a long-term strategy would be a good way to do this."
Former Treasury economist Chris Walker designed the index to reflect "the quality of local living", grouping his data into the three groups of opportunity, affordability and desirability and giving each group a baseline score of 100, representing the English average to which each local authority's final score is relative.
'Opportunity' is the reflection of a combination of an area's employment rate and attainment in local secondary state schools, with 'affordability' coming out as house prices and rents considered against local earnings, taking into account the number of working age people per household.
Meanwhile, 'desirability' is a combination of "the proportion of empty homes, the domestic burglary rate, and average life expectancy amongst others".
The opportunity, desirability and affordability scores are then added together to create a liveability score, with a score above 300 meaning the local authority is more 'liveable' than the national average.
Hackney scores 244 overall, a rating it shares with Middlesbrough. Wandsworth is the most liveable London borough, as whilst it has a low affordability score of 84, its resident earnings are approaching double the national average with high educational attainment at its schools, placing it higher on the Index.
The report states: "A house in Hackney costs an average £619,000 while the average monthly rent is £1,856.
"Average resident earnings of £34,000 are slightly above the national average, but not sufficiently so to compensate for the much higher cost of owning or renting.
"Hackney also has a below-average employment and a higher rate of
recorded domestic burglary."
Brian Cronin, CEO of Your Housing Group, said: "Everybody is talking about the housing crisis and how the market is in urgent need of reform.
"The big 'volume builders' that dominate the UK housing market are not only failing to deliver enough affordable stock, but are also failing to deliver it where it is most needed. This is a problem that the government now recognises, but policymakers seem to lack an answer to.

"The first challenge is to get to the bottom of where exactly we need more new homes to be developed that meet the needs of the majority of people on modest earnings.
"We need to understand both where it is difficult to access affordable housing, but also think about the opportunities that housing needs to provide access to, such as a healthy jobs market, wages that meet the local cost of living and decent state schools."
The housing group's index goes on to call for a "funding pot" with additional money for new-builds which could be accessed by housing associations to construct more homes, facilitated and regulated by central government, but propped up instead by investors such as pension funds.
The index suggests this would be "an opportunity for local authorities in England to generate cash from their land holdings without having to sell it to private developers, thus reducing their reliance on central government money and the antiquated grant formula mechanisms".
Mayor Philip Glanville (Lab & Co-op), whose administration recently announced that locals would get "first dibs" on new council living rent homes in Homerton, has previously argued that last year's scrapping of the cap on how much local authorities are allowed to borrow on their housing revenue by central government was not a "silver bullet".
Writing for LabourList in 2018, Glanville said: "Without reforms to Right to Buy, significant grant funding, better regulation of the private rented sector – where evictions are now the main cause of homelessness – and an end to damaging welfare changes on the most vulnerable, we risk not seeing a real change in the numbers of families unable to find or afford a place to call home."
Mayor Glanville said: "We know that many of our residents love Hackney and are proud to call it home –  more than eight in ten told us last year, in an independent survey, that they feel positive about their local area, which is higher than the national average. 

"Our now 27 Green Flag parks, innovative School Streets and high-achieving schools are all evidence that Hackney is a fantastic place to live.

"This report – using spurious methodology and data – demonstrates little understanding of  what residents in Hackney think and feel about their borough, nor how we as a council are responding to austerity, poverty and inequality. Rather than follow its recommendations to 'generate cash' from our land, we'll continue to hold onto it and use it to build the genuinely affordable Council homes and community facilities we need.

"It's true that years of government underinvestment and austerity have caused a housing crisis in Hackney and across London, which is why Hackney is building thousands of new homes – with the majority for social rent and shared ownership – as well as three schools and a leisure centre. We're borrowing prudently to do this, but without proper government funding, there is no silver bullet to getting more homes built.

"We're also still investing in Hackney – improving our parks and existing facilities, while ensuring that new homes and businesses don't come at the expense of long-standing communities by demanding more apprenticeships, training and opportunities, building on our award-winning in-house programmes.

"Through our meaningful conversations with residents in areas undergoing significant change – like Dalston and Hackney Central – we'll continue to put their priorities at the heart of our work, rather than those whose only priority is to talk down our borough."
EDIT: Mayor Philip Glanville's statement was added to this article at 16:38 on 31 July. Despite suggestions on social media that only Hackney Liberal Democrats were approached, the Town Hall were asked for comment on 24 and 26 July, which we are happy to include, having now received.