Borough's top medic to 'make enquiries' on privacy concerns over GP receptionists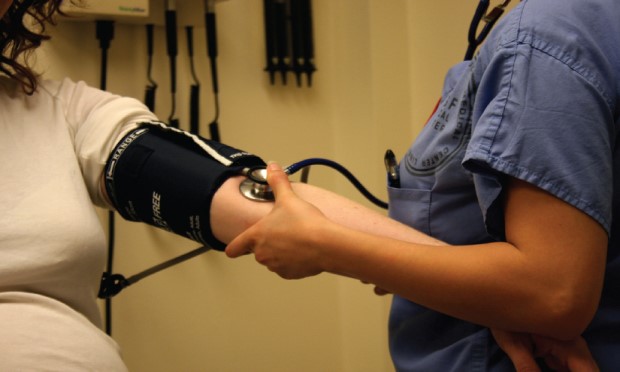 One of Hackney's top medics is responding to concerns raised by members of a health watchdog that GP receptionists in the borough may be going beyond their brief in assessing patients' conditions.
Dr Mark Rickets, chair of City of London & Hackney's clinical commissioning group (CCG), will be investigating the complaints raised by health campaigner Shirley Murgraff at a recent annual general meeting of Healthwatch Hackney.
It is understood that, while receptionists do receive training to correctly triage patients with emergency conditions, there is no specific duty for GPs to make sure that the task is being carried out properly.
Murgraff said: "Healthwatch need to find out how many GPs surgeries in Hackney have resorted to using receptionists to do triage when patients call in to make an appointment, either in person or on the phone.
"They ask you 'What's wrong with you?', ask for details, then decide who to put your appointment with, whether it's a practice nurse or a doctor. They're not qualified, I think, to do that triage. It's not satisfactory.
"[Some] doctors have asked receptionists to ask you why you want your appointment, and when you tell them why, you have to go into detail. I think it shows a lack of trust in patients and I would want more of an explanation about why they find it necessary. I don't think the staff are happy about it either."
Healthwatch Hackney board members agreed that the matter needed looking into at the meeting, and the organisation in its turn is to be making enquiries of the CCG, with Dr Rickets responding to Murgraff that it was "very helpful" to hear her concerns, and that he would "take it back and try to understand it better".
Dr Rickets added: "Clearly sometimes people will ask what [the appointment] is about. If it's about a certain procedure or you need to see a certain doctor because there's one person who does it.
"Certain signposting hopefully helps the efficiency of running the practice, because there aren't enough GPs to take all those calls, but I would worry if it's becoming too intrusive and feeling that you are not able to see who you need to see.
"That has always been a crtiicism to some degree as long as I've been in primary care that sometimes receptionists at the front door can be a bit fierce, and always we've tried to work against that being the case.
"We'll try to make some inquiries and understand it a bit better to see if this is going on beyond what is reasonable."