Tempers rise as Dalston bakehouse goes for 5am extension of booze licence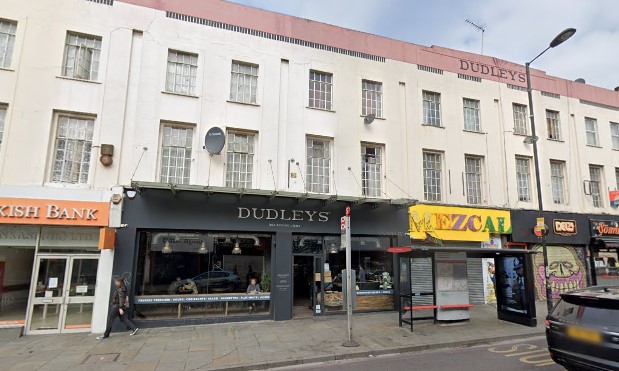 A bun fight over a Dalston bakery's attempts to extend its alcohol licence into the small hours is to be settled by councillors next week.
Dudley's Bakehouse, which opened its doors as an artisan bakery on Kingsland High Road last year, wants to offer late night refreshment until 5am from Thursday to Saturday, and until midnight from Sunday to Wednesday.
While some have written in support of the proposals, the idea has been met with strong objections by the Rio Cross Residents' Association (RCRA), who describe Dudley's as a 'Trojan horse' in a submission to Hackney's licensing sub-committee .
A spokesperson for the RCRA said: "Local residents are outraged by this application which flies in the face of all the assurances that were given when it was agreed that this large double-fronted property should be given planning permission and a license to be used as an artisanal bakery.
"It was clear at the time that there would have been very strong objections indeed to it becoming yet another bar in the Dalston strip between John Campbell Road and Crossway which is already severely overcrowded with bars and clubs.
"It was felt that an artisanal bakery would restore some retail value to local residents by providing healthy food, acting as a small counterweight to a local economy moving rapidly in the direction of catering only to the needs of out-of-area clients of the night-time economy.
"Since the 'bakery' has opened it has become clear that it is simply a front for a cafe which the owners would like to morph into a bar as quickly as possible."
Others writing to the council praised Dudley's' management as having "a strong sense of social responsibility to the neighbourhood and the borough's wider population".
Supporters have pointed to the inexpensive community meeting space offered by Dudley's, as well as community 'clean-ups' instituted by management on Crossway.
The neighbours writing in support added: "[The management] has nearly two decades' worth of experience in the management of licensed premises.
"I am more than happy to support the application, which  would
add both to the range and quality of choices for those either working in or acting as consumers in Dalston's nighttime economy.
"The Bakehouse operates in a building, which would be open in any
event to allow for the daily preparation of high quality breads and other baked goods throughout the week."
Dudley's will have to convince councillors that they will not add to the 'cumulative impact' of licensed premises in the area, with their premises located in the so-called Dalston Special Policy Area.
A judicial review brought by campaign group We Love Hackney against controversial licensing restrictions in the area put in place by the Town Hall was recently struck out.
Hackney's licensing sub-committee will decide the case on 23 July.