Town Hall 'highly commended' for commitment to 100 per cent renewable electricity by 2020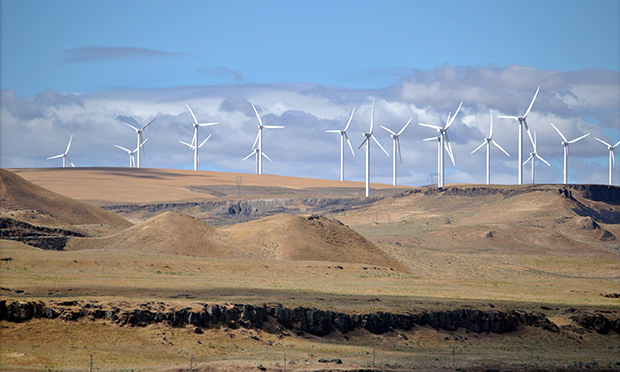 Hackney Council has committed to sourcing its electricity from 100 per cent renewable sources.
The move sparked praise from Green Party campaigners in the borough, who called on the council's pension fund to emulate it by fully divesting from fossil fuels, and for the Town Hall to totally ban herbicide glyphosate from public spaces.
Cllr Jon Burke (Lab, Woodberry Down), cabinet member for energy, laid out further ambitions to decarbonise the council's gas demand on top of its electricity.
He is also aiming to secure a contract to purchase renewable energy directly, going beyond the current arrangement which sees Hackney's energy come with certification guaranteeing it as renewable.
Cllr Burke said: "Renewable Energy Guarantee of Origin certificates (REGOs) are a major step forward for the council in delivering our 2018 manifesto commitment to transform the way we purchase wholesale energy to increase the generation of renewable energy beyond Hackney's borders by using our corporate spending on gas and electricity to increase investment in sources of clean energy.
"However, we want to go a step further by securing a Power Purchase Agreement (PPA) with a specific generation facility.
"This [demonstrates] to the people of Hackney that our corporate spending on renewables is contributing to the delivery of new sources of renewable energy, not just sending a signal to the market, which is essentially the role REGO performs.
"We'll begin exploring the possibility of a PPA after we have switched to 100 per cent renewable electricity through REGO in 2020."
Hackney switched to 50 per cent renewable electricity through REGO on 1 April.
Cllr Burke added that the council is to begin the "quite tricky" process of decarbonising its gas after it has reached its electricity targets through energy efficiency management system ISO50001.
It is understood the Town Hall is taking its cue from a recent report from the Centre for Research into Energy Demand Solutions, which recommends the government develop policies on the reduction of demand for energy, as well as increased flexibility and decarbonisation.
Hackney Green Party spokesperson Alastair Binnie-Lubbock said: "Hackney Council are to be highly commended on their renewable energy procurement moving from 50 to 100 per cent in 2020.
"The writing is on the wall for the fossil fuel industry and to protect the survival of our living planet we must do all we can to ensure a truly clean and sustainable environment for us all to live in.
"This transition needs to be faster than the Conservative government's 2050 timeline and not rely on outsourcing reductions to the Global South.
"We renew our call on Hackney Council to also reduce its investments in fossil fuels from 50 per cent to 100 per cent divestment. We renew our call for the council to go from a 'managed reduction' to total ban on toxic herbicide glyphosate in our public spaces. We need a consistent approach that leaves no stain on Hackney's improving green record."