Local councillors united in criticism of Chris Williamson's return to Labour following antisemitism row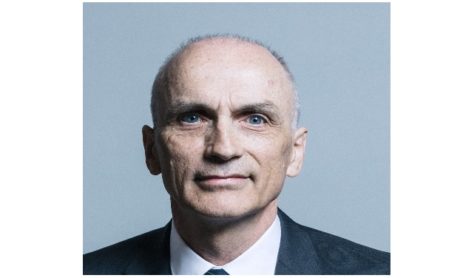 Councillors from both parties represented at Hackney Town Hall have spoken out against the decision to readmit Derby North MP Chris Williamson to Labour following his suspension for saying it had been "too apologetic" about antisemitism.
As Labour MPs and local parties line up to condemn the decision, both Hackney Mayor Philip Glanville (Lab & Co-op) and Cllr Simche Steinberger (Con, Springfield) questioned the return of the controversial figure.
Cllr Steinberger's criticism of the MP's return was echoed by many Labour councillors at the 26 June full council meeting, who called out 'I agree' and 'Hear, hear' as he spoke.
The Springfield councillor was responding to Mayor Glanville's comment that fellow Conservative Cllr Harvey Odze (Con, Springfield) "must have been thrilled" at the recent state visit by President Donald Trump, referring to Cllr Odze's previously expressed admiration for the US leader's statements denying climate change.
Cllr Simche Steinberger (Con, Springfield) said that Mayor Glanville's comments on Cllr Odze's admiration for Donald Trump were "interesting, given that you seem to be very comfortable when we have this lovely Chris Williamson readmitted to the Labour Party".
He added: "I would worry about your own mold before talking about Donald Trump. It's an utter disgrace. This is the first time I'm getting up and speaking about it. To have such a person readmitted, what a shambles.
"I really don't understand it. I'm sure all of you are wonderful people, but to get such a person in your party, it's an absolute disgrace."
Mayor Glanville responded: "I do regret the decision to readmit Chris WIlliamson. I haven't seen how that decision has been made, but I'm happy to go on public record that I regret that decision, based on what I've seen so far."
It has been reported that a harsher stance on Williamson's case was recommended by party investigators, but a panel from Labour's national executive committee (NEC) disagreed in the face of a possible snap general election.
Labour deputy leader Tom Watson, as well as scores of other Labour MPs and peers, are now jointly demanding that Jeremy Corbyn remove the whip from Williamson, in order that voters may be persuaded that Labour is taking antisemitism seriously.