'Tip of the iceberg': More than 40 families with SEND children left without respite funding for months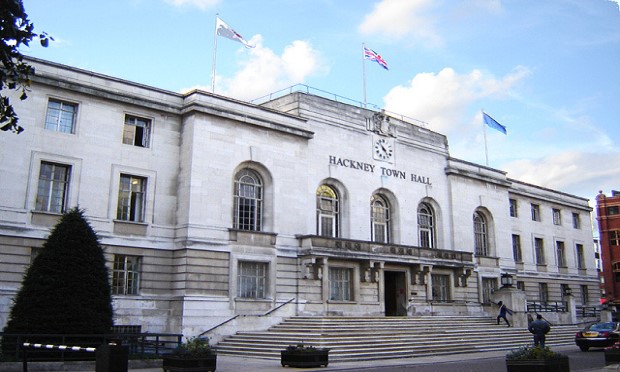 A Hackney parents' forum has reportedly been "inundated" with complaints from parents of children with special educational needs and disabilities (SEND) who say the Town Hall has left them without short breaks funding for months.

Respite support allows people with SEND and their families to change their daily routine, as well as to give parents and carers a break from their demanding roles.

However, parents and carers across the borough claim they have been left without the all-important payments for months, leaving some stretched to breaking point by stress and having to dip into their main disability living allowance (DLA) payments to make do.

Mum Hyacinth Myers said: "We've never had this kind of problem. I don't understand what's happened, I've been constantly on the phone and nobody's getting back in touch with me.
"Some parents I've spoken to are in a much worse position. My son has learning difficulties and special needs, but he's very active still.
"Some parents who have children in wheelchairs who need the respite away from their child so they can rest are saying that they're at the end of their tether.
"It's physically demanding for some parents, and it's dangerous to their health – they've not had any rest in three months."
According to Myers, the delay has left her 13-year-old son unable to go on any of his regular trips, with the shortfall leaving her two weeks to find money for a summer residential camp.
Melissa Francis, whose two children are autistic, said: "We were getting it at first, but now it's just stopped completely. We haven't been given any information as to what's happened. I was told to hand in all my receipts, which I did as usual, and I'm just getting ignored.
"No-one's even communicated with me even to send an apology, and it's been four months now. The kids have had their half term and I've had to dip into their disability living allowance to provide activities to keep them going.
"I normally take them out and about, as a change of environment helps them and makes them calmer, so it impacts on the whole family, because I've already got my mobility issues myself, so it doesn't help with my anxieties myself.
"I feel like I'm knocking on doors and nobody's opening them or listening to me. We're stuck.
"Nobody's even contacted to say what's going to go on, so I'm saving up any DLA I get so that when the holidays come I can know how to work with it."
According to local parent-carer forum Hackney Independent Parents (HiP), more than 40 parents have contacted them about short breaks problems in the last two days, with allocations for the funding supposed to be made at the start of April.
It is understood that HiP met the Town Hall's children's services department to raise concerns about plans to move the Short Breaks and Disabled Children's Services from the specialist SEND team at Hackney Learning Trust into generic children's care services.
A spokesperson for HiP said: "We think this is just the tip of the iceberg. Clearly, something is very wrong with the way the service is operating right now.
"We are now in June and families are saying the support is just not there. It means they can't plan, book or pay for respite and support for their disabled children.
"This situation is unacceptable. It is unclear is whether this problem is due to budget cuts or internal operational failings. Either way, they have dropped the ball.
"These families already face huge daily pressures caring for their disabled child and have regular struggles to secure adequate support for their child at school due to well documented SEND funding cuts.
"Now they are facing a new battle for respite support. Local families depend hugely on short breaks. They feel very let down. In the past families have highly praised the service. Now it seems even this service is in decline.
"Only last month the local government ombudsman fined Hackney Council for process failings, including failings in Short Breaks services.
"The Mayor of Hackney recently spoke publicly of his and the council's commitment to families of children with special educational needs and disabilities. We really hope he can deliver on that commitment by stepping in and sorting out this mess."
A council spokesperson said: "The number of parents and carers in Hackney receiving short breaks funding – which allow a disabled child or young person to have an enjoyable break away from their main carer and give their carer a much-deserved break from their caring responsibilities in addition to their regular support package – has increased significantly this year.

"Unfortunately, alongside recent staff turnover, this increase has led to some applications and payments taking longer than normal to process, and we are sorry to all those have experienced delays.

"We are working through this backlog to ensure everyone receives a back-dated payment as soon as possible, and we will be reviewing our processes to ensure that these delays are not repeated in future."

The council has so far not revealed how many parents are still experiencing delays.