Hackney Empire teams up with local school for culture initiative aimed at disadvantaged kids
The historic Hackney Empire has announced a three-year partnership with an East London school for its flagship youth project Creative Futures.
The programme gives disadvantaged children a chance to get involved in arts and culture through free workshops and events.
Last year, it reached 4,000 kids, providing 800 hours of engagement across 50 different projects.
The new partnership with Walthamstow's Forest School, which is providing both financial and practical support, will initially help Creative Futures continue its work, but with the aim of expanding and developing the scheme over the course of the three years.
The collaboration was given a fittingly dramatic launch at the Empire last night, with representatives of Forest School joining the theatre's artistic director Yamin Choudury for the unveiling of a plaque and for special performances by Creative Futures alumni.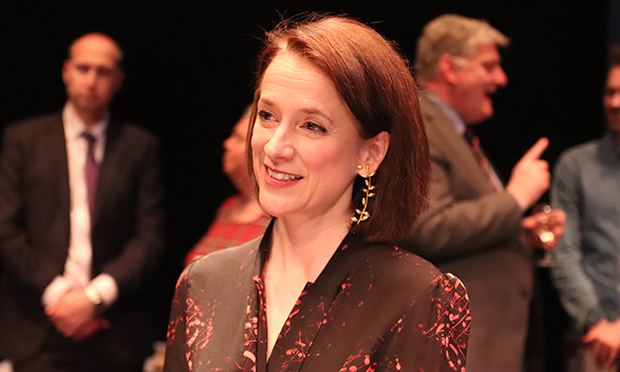 Choudury said: "Without the support of partners such as Forest School this work might not exist, and all of us at Hackney Empire would like to express our sincere gratitude to the governors, teachers and parents at Forest School for their shared passion and vital enthusiasm to create change and transformation amongst those who are most in need and often most ignored.
"We very much look forward to working together to create necessary, long-term and sustainable impact in our communities."
Actor Raquel Cassidy, who has starred in Downton Abbey, CBBC's The Worst Witch and much more, attended the launch event.
She said afterwards: "I could not be more moved by what I have heard tonight.
"As far as I am concerned, I am an actor and acting saved me and continues to save me every day.
"But I don't think the Creative Futures programme is about creating actors or even artists. It's about opening up so many possibilities to children who wouldn't otherwise have them."
For more information about Creative Futures, including to get involved, head to hackneyempire.co.uk/creative-futures